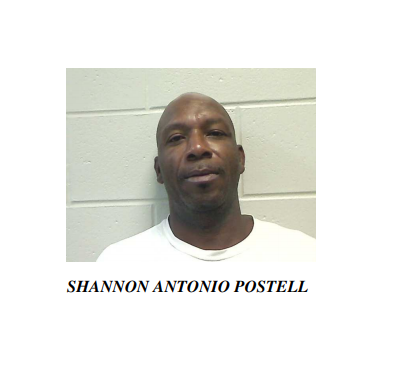 The Bulloch County Sheriff's Office has made an arrest related to a murder investigation that took place Monday, March 30th.

From a news release issued Tuesday:
At approximately 11:00am the Bulloch County Sheriff's Deputies and Investigators responded to a reported "shooting" at 175 C. Brown Road, (Bulloch County) Statesboro, Ga.
Upon arrival Deputies and GSP Post 45 Trooper, Aaron DiGacomo, found Robert Keyjuan Lawson (21 years old male), laying in the yard of the residence from an apparent gunshot wound.
Relatives were actively performing CPR on Lawson at the time of arrival. Bulloch County EMS arrived on the scene and pronounced Lawson deceased. According to relatives and witnesses on the scene, it appeared that Lawson had a disagreement with an "unknown person" that ended in gunfire between the two of them which resulted in Lawson's death.
During further investigation throughout the day, Investigators were able to develop the fact that the person who Lawson was in a disagreement with was his Uncle, (SHANNON
ANTONIO POSTELL) who resides next door at 199 C. Brown Road.
After several interviews and the evaluation of evidence collected, a warrant for MURDER was issued for the arrest of SHANNON ANTONIO POSTELL. At approximately 9:30pm Investigators received information that POSTELL had returned to his home at 199 C. Brown Road. Deputies and Investigators were able to make contact with POSTELL at the home and take him into custody without further incident.
The case is still under investigation with additional criminal charges against POSTELL forthcoming.
Bulloch County Coroner has transported the victim (Robert Keyjuan Lawson) to the GBI Medical Examiners office in Pooler, Ga for an autopsy to be conducted.
POSTELL is being held in the Bulloch County Jail without bond and pending further court action.