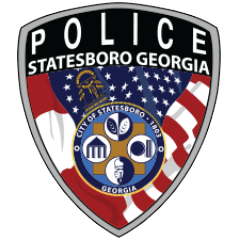 The Statesboro Police Department has made an arrest in a homicide investigation reported earlier this week that occurred on March 27th.
On March 27th, officers with the Statesboro Police Department responded to a parking lot in the George Apartments on Woodlands Drive for a report of shots fired. Upon arrival, they discovered 49-year-old Kenneth Emanuel Smith had been shot.  He was transported by EMS and then helicopter to Memorial Hospital in Savannah, but later died of his injuries.
A search warrant was executed on an apartment on Rucker Lane (The Hamptons Apartments) the same day and authorities issued a number of arrest warrants, according to a news release Monday.
The Department issued a press release Wednesday morning announcing an arrest:
Based on information developed during the investigation, arrest warrants were issued
for 
Wanya
 Malik Anthony (24 years old, Decatur, Ga) for Felony Murder, Aggravated
Assault, Armed Robbery, 
and 
Possession of a Firearm during the Commission of a
Crime.  Additional drug and weapons charges are pending against Anthony based on
the results of the search warrants at the Hamptons
 including Possession of Marijuana
with Intent to Distribute, Possession of Schedule II Controlled Substance with Intent to
Distribute (Adderall), Possession of Schedule II Controlled Substance (Oxycodone),
Possession of Schedule II Controlled Substance (Hydromorphone), Possession of
Schedule II Controlled Substance (MDMA), Possession of Schedule IV Controlled
Substance (Alprazolam), and two additional counts of Possession of a Firearm during
the Commission of a Crime.
Anthony is to be returned to the Bulloch County Jail today, where he will a
wait further
Our agency would like to thank the U.S. Marshals Service Southeast
Regional Fugitive Task Force for their assistance in locating and arresting Anthony.
Anyone with information on this incident should contact Cpt. Akins at 912-764-9911.
(Photo of Anthony will be available later today from the Bulloch County Jail)