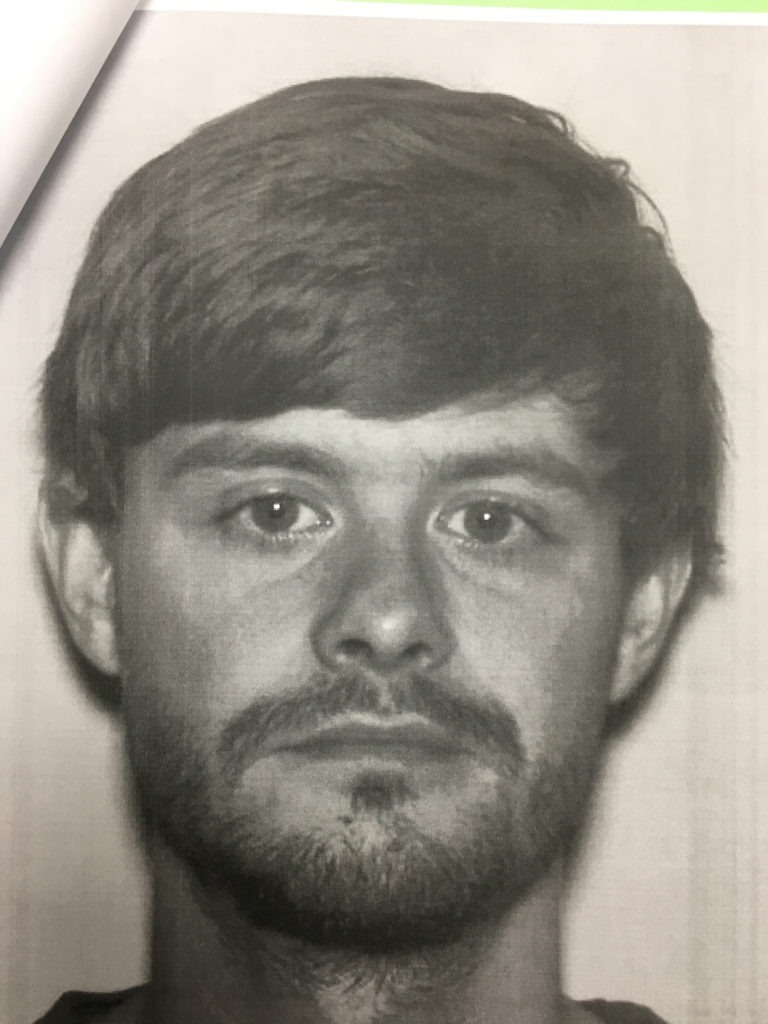 UPDATE 07/02/2018: Andrus has been located and arrested.


From BCSO: The Bulloch County Sheriff's Office arrested FUGITIVE, CARL WILLIAM ANDRUS, III, on yesterday, July 2, 2018.   ANDRUS fled from deputies on June 15, 2018 after Deputy Michael Lewis attempted a traffic stop on Highway 80 East.  ANDRUS was able to avoid capture until yesterday when deputies received information of his location.   Deputies, Investigators, and K-9 units from the Bulloch County S.O.  converged on a residential location on Franklin road where again, ANDRUS, fled from the home.   After a search in the wooded area behind the home in which he fled, ANDRUS was taken into custody and transported to the jail.   ANDRUS is facing more charges from yesterdays incident in addition to the laundry list of criminal charges he accumulated from the June 15 incident.   Sheriff Brown would like to thank the Post 45 Georgia State Patrol troopers for providing assistance during both the initial incident and this case from the weekend.    CARL WILLIAM ANDRUS, III is currently being housed in the Bulloch County Jail without bond.  ANDRUS also has a PROBATION VIOLATION warrant out of Glynn County, Georgia. 
This case is still under investigation. No more information is being released at this time.
_____________________________________________________________
Original BOLO:
The Bulloch County Sheriff's Office is seeking the public's help in locating 30 year-old Carl William Andrus for multiple traffic and felony charges.
On Friday, June 15, Andrus fled from deputies when they attempted to conduct a traffic stop after observing him driving down the center turn lane of Highway 80 East.
From BCSO:
ANDRUS immediately fled in the Chevrolet Avalanche he was operating. ANDRUS intentionally and without regard to the safety of the public and law enforcement drove recklessly and aggressively on paved highways and dirt roads until such time his vehicle was disabled by driving through a pine tree field. Once ANDRUS' vehicle became inoperable, he fled the truck on foot. A Bulloch County K-9 was deployed to search for ANDRUS but was unsuccessful in locating him. During the pursuit, the Georgia State
Patrol provided assistance and offered their Aviation unit as well. The
helicopter arrived and searched the area but due to the dense vegetation around
where ANDRUS fled, the view from the air was very limited.
Sheriff Brown would like to thank the Georgia State Patrol and the Statesboro Police
Department for their continued assistance provided to the Sheriff's Office no
matter what the situation. Sheriff Brown explains that when someone is
intentionally putting the citizens of Bulloch County and Law Enforcement at risk
of injury he will seek their arrest as quickly and safely as possible. There were
multiple deputies involved in the search for ANDRUS with several discontinuing
the direct pursuit when they did not have any sight of the truck. Sheriff Brown is
requesting anyone with information about the whereabouts of CARL WILLIAM
ANDRUS to contact the Sheriff's Office at (912) 764-8888.