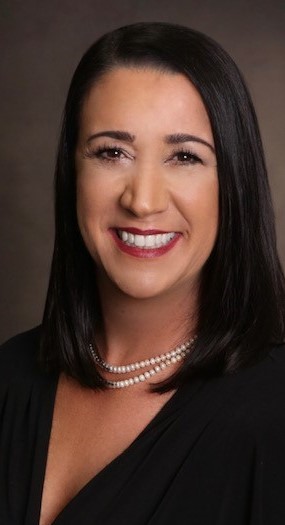 Ogeechee Technical College president, Lori Durden, announced recently that Michelle E. Davis will assume the position of Vice President for College Advancement effective July 1, with the retirement of Barry Turner, who formerly held that position at the College.  Turner retires after 19 years with the College, most recently managing Public Relations and Marketing, as well as the activities of the Ogeechee Technical College Foundation, Inc., the fundraising entity operated in support of the College.

Davis comes to Ogeechee Tech after a long history of service at Georgia Southern University, most recently as the Executive Director in the Vice President's Office for Enrollment Management, where she served as liaison for parent giving, between Enrollment Management and the Georgia Southern Foundation, Inc.  She was instrumental in establishing the Eagle Commitment Fund which provides gap funding for students.
With previous experience as Director of Gift Planning, Executive Director in the Office of Student Activities, both at Georgia Southern, and Tech Prep Coordinator at Sandersville Technical College, Davis brings a wealth of knowledge in the area of education and fundraising, according to Durden.  "I am so excited to have Michelle on board.  Her level of experience and knowledge of fundraising in support of education will be very beneficial to the OTC Foundation as it grows in its service to the students of OTC," said Durden.
Davis has a Master of Arts in College Student Personnel from Bowling Green State University, Bowling Green, Ohio, and a Bachelor of Science in Psychology from Berry College in Rome, Georgia.  She is on the Board of Directors of Forest Heights Country Club, and is Programs Chair for the Rotary Club of Statesboro.  She is a graduate of Leadership Southeast Georgia, Leadership Bulloch, and the Georgia Academy for Economic Development.  She has held leadership positions as Chair for Leadership Southeast Georgia and as a board member with Leadership Bulloch.
Turner began his tenure at OTC in 2000, as Clinical Director with the Funeral Service Education program.  He later served as Executive Director for Public Relations, then Vice President for Community and College Relations, before becoming Vice President for College Advancement.  "We appreciate Barry's service to OTC, and we wish him well as he moves into the next chapter of his life," said Durden.  Turner, who has maintained his licensure as a funeral director, will work within that industry, in addition to pursuing other business and personal interests.
This is a press release from Ogeechee Technical College.