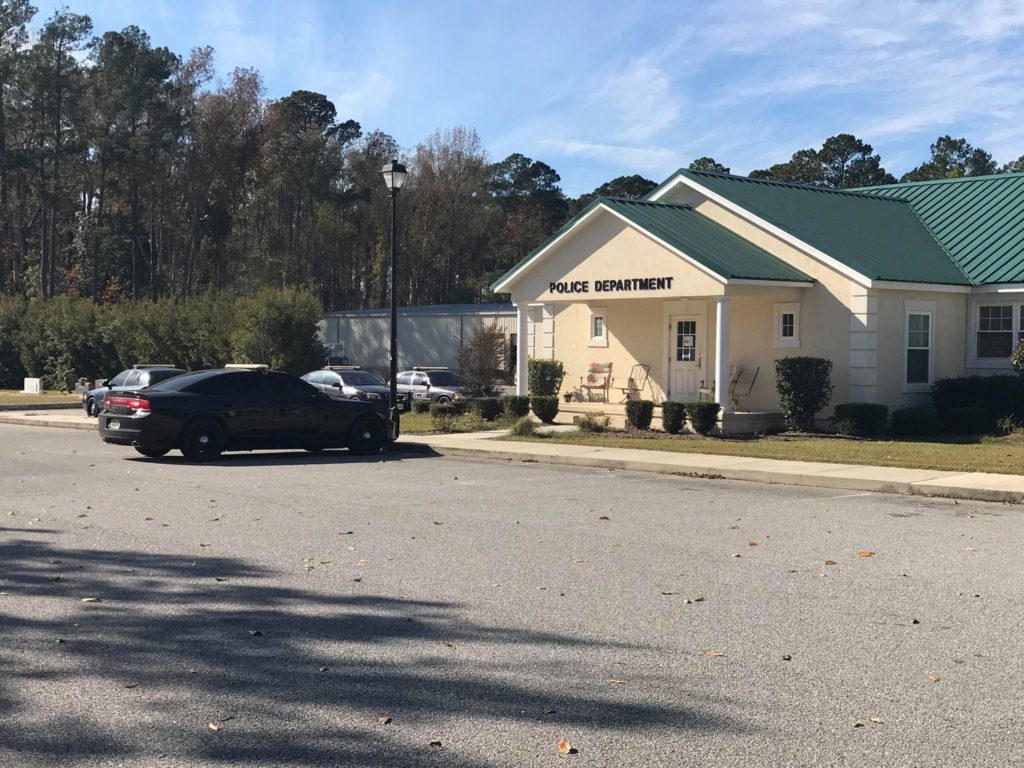 The City of Brooklet has a full-time officer on staff who is working patrol, conducting traffic stops, and interacting with the public despite having his peace officer certification revoked by the Georgia Peace Officer Standards and Training Council (POST).

The Georgia POST Council is the agency created by the Georgia legislature which administers the regulatory process, sets the standards for training and certification, and provides essential technical assistance to the law enforcement community. The agency also has the ability to revoke certifications of officers after internal investigations and hearings by the Council.
AllOnGeorgia filed a number of Open Records Requests Thursday after being contacted about the possible revocation of Santonio Johnson, who was hired by Brooklet in the summer. Johnson was the first new hire after the departure of Meyer, Baker, Dutton, and Rogers.
POST documents obtained by Open Records Request report that Johnson was double dipping at two agencies and collecting pay for double work. He was ultimately charged with 36 counts of felony theft by taking totaling over $8,500 and 588 work hours. Johnson went through the pre-trial diversion program to handle the charges in Chatham County.
POST confirmed by phone on Friday morning that Johnson's POST certification was revoked back in October. The spokesperson for POST also said he attempted to file an appeal but was outside of the window to do so. Johnson is ineligible to reapply to be POST certified in the state of Georgia for two years.
Reportedly, an investigation began after Johnson was terminated from two agencies – Savannah and Armstrong State University PD.
Investigations are mandatory by POST after a law enforcement office is terminated from an agency. Documents show that Johnson said he resigned from one of the agencies, but was in fact terminated
Despite the terminations and the recent revocation of his certification, something that is required to be a police officer, Johnson is still actively working for the City of Brooklet.
The City of Brooklet confirmed Thursday that Johnson is an active employee of the City police department and said Friday that Johnson worked a shift Thursday evening.
OCGA 35-8-17 dictates that an officer not in compliance with POST Standards shall not arrest citizens or conduct police activity. This means that any citation or arrest that has occurred during the revocation period could be challenged, or even thrown out, in court. In many instances, detaining someone without legal authority is a considered 'false imprisonment,' a violation of OCGA 16-5-41, and could be considered 'impersonating a police officer." POST has instructed the Bulloch County District Attorney's Office to prohibit Johnson from testifying on cases, POST said Friday.
The City of Brooklet has had a number of problems with their officers, former and current, and it was recently discovered that the process of background checks prior to hiring has some loopholes that prevent the City from obtaining all the necessary information to make informed decisions on the new hires.
The City of Brooklet said Friday that they were unaware of the revocation and POST documents indicate that the city never told POST they hired Johnson. No further comment was made.
Johnson can not reapply to be a police officer in the state of Georgia for two years.
johnson-9