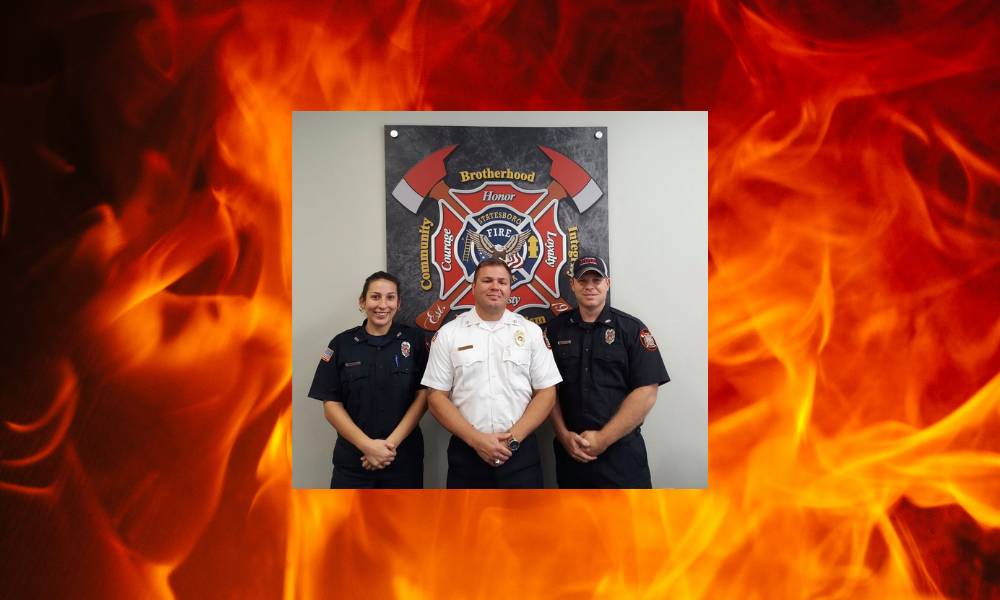 October is National Fire Prevention Month, and traditionally the Statesboro Fire Department's Fire Safety Division spends its time at schools and organizations helping students and citizens learn about fire prevention in their homes. This year, with the COVID-19 pandemic upon us, these in-person presentations are just not feasible. So this year, the educators of the Statesboro Fire Department have recorded multiple videos that will be shared on the fire department's website and Facebook page.


"It is our hope that thousands of adults, college students, and pre-school trhough school-age children will still get to learn about firefighters and the equipment they use daily as part of their job," said Statesboro Fire Prevention Chief Stephan Hutchins. "The educational videos that we will be releasing teach the importance of having smoke detectors in homes, how to check the detectors to make sure they are working properly, and what to do in case there is a fire in a home."
Additionally, viewers will be able to see firefighters transform from "regular guys" into firefighting supermen as they don their protective boots, pants, coats, masks and helmets. The videos will also give a glimpse into how firefighters live during their 24-hour shifts at the station and how they use the different types of trucks and tools to fight fires.
In conjunction with National Fire Prevention Month, the Statesboro Fire Department is also celebrating Breast Cancer Awareness Month during October. As is tradition, the fire department has designed Breast Cancer Awareness t-shirts to help fund cancer research. The shirts are available for sale at Fire Station 1 on West Grady Street, with limited sizes still available. Statesboro firefighters will be wearing the shirts as part of their uniform throughout the month of October to further promote breast cancer awareness in the community. The money raised through this t-shirt sales event is donated to the American Cancer Society to help fund cancer research.