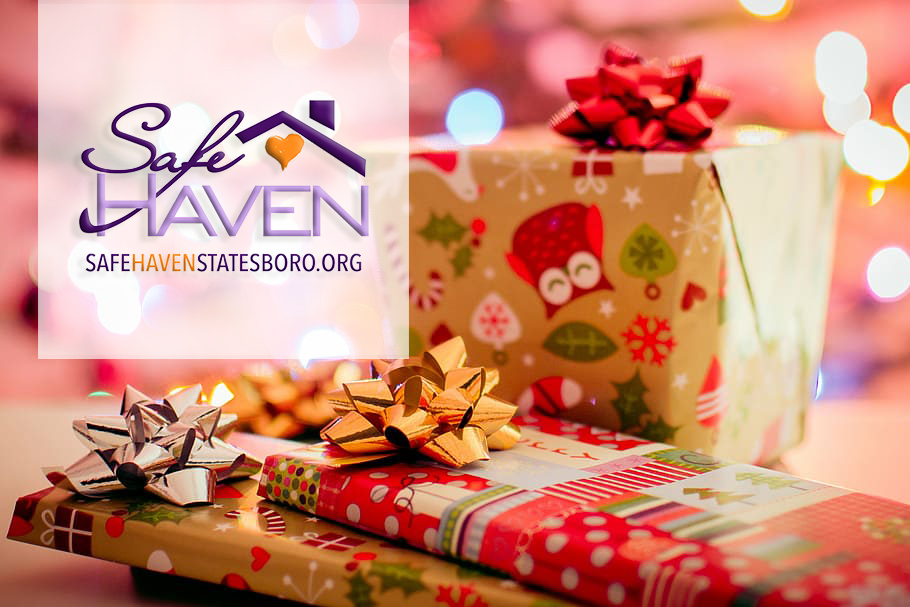 Safe Haven is hosting a gift drive this month for domestic violence survivors.


Gifts can be dropped off at 204 North College Street Monday – Friday, 8:30 am – 5:00 pm, before December 17, 2021. See the gift guide below.
From Safe Haven:
Safe Haven is excited about this year's Holiday Season and we can't wait to provide Christmas presents to our courageous domestic violence survivors in our programs. We are hosting a gift drive which will provide gifts to the kiddos, adults and even a few furry pets we currently serving, strengthening and supporting. If you would like to participate, please drop off your gift to 204 North College St. during normal business hours before December 17, 2021. Please private message us for more details on how to help or call Kim at (912) 259-9255. Thank you so much for your support of Safe Haven. We wish all of you a wonderful and safe holiday season.
---
About Safe Haven:
Safe Haven is a program of Citizens Against Violence, Inc., a nonprofit 501(c)(3) organization dedicated to ending the cycle of family violence through prevention and education programs.  Our mission is to serve, strengthen, and support victims and children of domestic violence through the provision of emergency and community-based services.
Our services are provided free of charge to individuals and families affected by domestic violence.  We are committed to empowering survivors by offering knowledge and resources that will allow individuals to understand their options, enabling them to make informed decisions that will lead to a life of safety, security, and self-sufficiency.
Safe Haven proudly serves the rural counties of Bulloch, Candler, Effingham, Jenkins, Screven, and Washington in Southeast Georgia, and is a member of the Georgia Coalition Against Domestic Violence (GCADV), which represents over 53 domestic violence organizations across the state.