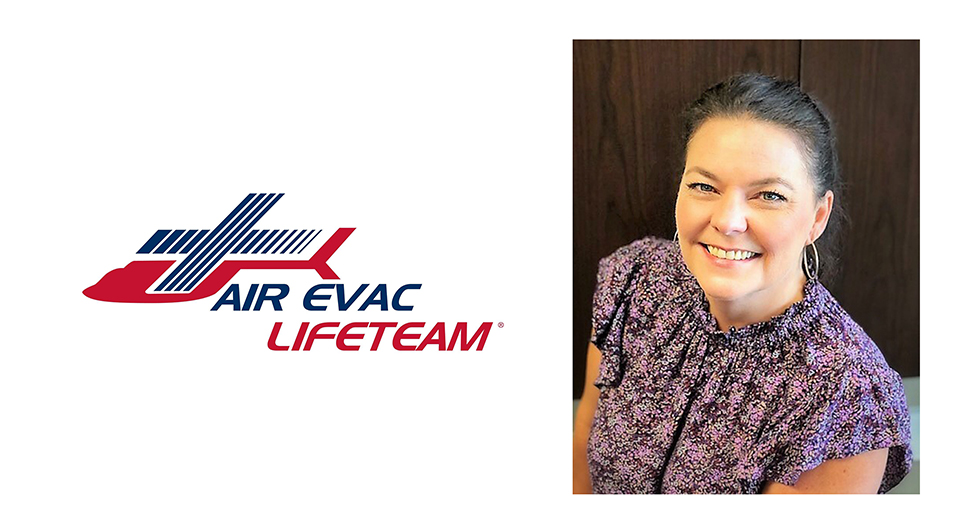 AirMedCare has announced the new Membership Sales Manager for Southeast Georgia. Stephanie Shuman Howell is serving six counties, including Bulloch County.


AirMedCare Network (AMCN) and Air Evac Lifeteam are proud to introduce Stephanie Shuman Howell as the new Membership Sales Manager for southeast Georgia. Howell, who began her duties in July, covers six counties in southeast Georgia: Bulloch, Candler, Screven, Jenkins, Bryan, and Evans.
Howell previously served in various economic development, marketing and sales roles in the Bulloch County area. She began her career in Chamber work but is often remembered for her revitalization efforts for Downtown Statesboro when she served as the Executive Director for the Main Street Statesboro program and Downtown Statesboro Development Authority (DSDA). Working hand in hand with local and statewide governments, lending institutions, and volunteers, she helped coordinate the original downtown streetscape plan, low interest loans for downtown property owners, the Averitt Arts Center revitalization, and spearheaded several downtown events still going on today. She is a past recipient of the Young Careerist Award, graduated from Leadership Bulloch, Leadership Southeast Bulloch, the Georgia Academy for Economic Development, and served for several years on the Board of Directors for the Georgia Downtown Association. She later went on to work for H.A. Sack Company and SCM as their Business Development contact, and from there was hired as the Director of Sales and Marketing for the groundbreaking and only full-service hotel at the time, Holiday Inn Statesboro and Emma's Restaurant.
Her only child, daughter Maggie, is a junior in college pursuing a degree in dentistry. Howell said coming to work for AMCN at the Statesboro Air Evac Lifeteam location was a life chapter change. Howell knew Sandie Cryder, membership sales manager for nearly 10 years before she passed away in November 2020. "Sandie was a friend, and I decided to apply for this position at the last minute," Howell said. "I thought, 'If anyone needs to do this, I want it to be a friend of hers.' She was so well known and well loved. I want to respectfully carry on what she started." Howell said when she shared her hesitation about filling such big shoes, mutual friend Dal Cannady gave her this advice he had once been given…"those shoes are 'bronzed and in a place of reverence'…but you will do just fine making it your own."
AirMedCare Network offers air medical memberships starting at $85 per household per year ($65 for seniors). If members are flown for a life of limb-threatening medical emergency by an AMCN participating provider, whatever his or her insurance pays is considered payment in full. There are more than 320 air medical locations across 38 states, and providers are Air Evac Lifeteam, Guardian Flight, Med-Trans Corp., and REACH Air Medical.
"I am a firm believer in emergency air medical care – especially in rural areas," Howell said. "It is vital to have this service in southeast Georgia, knowing a higher level of emergency healthcare can be more than an hour away by ground. An AMCN membership gives us financial peace of mind, knowing whatever our insurance pays is considered payment in full."
For more information on AMCN memberships, or to join/renew online, please visit amcnrep.com/stephanie-howell. To discuss group plans for your business or organization, please contact Stephanie directly at stephanie.howell@gmr.net or (912) 425-0296 (texts are welcomed). Holiday gift certificates are now available to purchase.
---
About AirMedCare Network
AirMedCare Network is an alliance among Air Evac Lifeteam, Guardian Flight, Med-Trans Corporation and REACH Air Medical Services, creating America's largest air ambulance membership network.  Since 1985, we've been selling our memberships, and have over 3 million members today.  Our affiliate providers operate over 350 aircraft (fixed wing and rotor) in over 325 locations in 38 States across the country.  Our providers will transport over 125,000 patients in 2020.
About Air Evac Lifeteam
Air Evac Lifeteam is the nation's leading provider of helicopter air ambulance services. Crews consisting of a pilot, a flight nurse and a flight paramedic, are on duty 7 days a week to respond to the scene of a medical emergency or transport patients between medical facilities. The company operates more than 140 air medical bases across 15 states. For more information, please visit Lifeteam.net.
Air Evac Lifeteam is part of the Global Medical Response family of companies. Global Medical Response, Inc. is the industry-leading air, ground, specialty and residential fire services, and managed medical transportation organization. With more than 38,000 employees, GMR delivers compassionate, quality medical care, primarily in the areas of emergency and patient relocation services in the United States and around the world. For more information, visit www.globalmedicalresponse.com.
---
AirMedCare/Air Evac Lifeteam