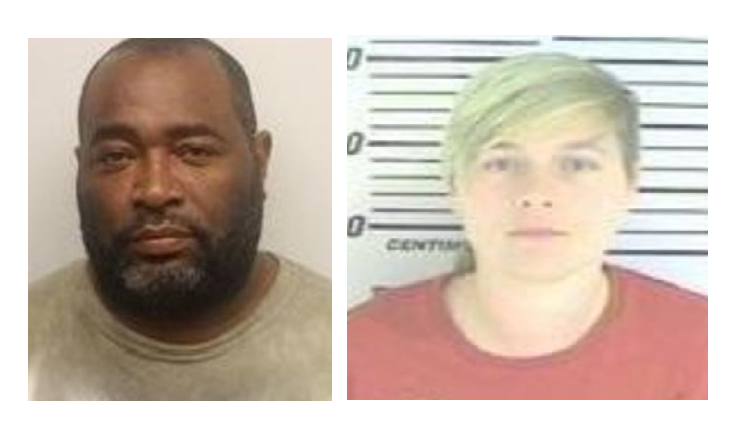 Two heroin traffickers have been sentenced to federal prison after admitting to their roles in a major drug distribution conspiracy.


Gary Johnson, aka "G," 44, of Savannah, was sentenced to 90 months in federal prison, while Jamison Lanier, aka "Monica Lewinsky," 36, also of Savannah, was sentenced to 53 months in prison, said Bobby L. Christine, U.S. Attorney for the Southern District of Georgia. There is no parole in the federal system.
Johnson and Lanier pled guilty in U.S. District Court in February to Conspiracy to Possess with Intent to Distribute and Conspiracy to Distribute Heroin.
According to court statements and filings, Johnson and Lanier were involved in a conspiracy to distribute significant quantities of heroin from at least February through December of 2018. During the investigation, investigators observed Lanier and Johnson distribute heroin at multiple parking lots in the Savannah area. On Nov. 8, 2018, federal agents executed search warrants at three locations associated with Johnson, resulting in the seizure of more than $97,000 cash and more than 170 grams of heroin, much of it laced with the deadly synthetic opioid fentanyl.
"Heroin and synthetic drugs have no boundaries," said Special Agent in Charge of the Drug Enforcement Administration's Atlanta Field Division Robert J. Murphy. "Once consumed, they destroy their victims like predators ravage their prey. Many thanks to the collaboration of law enforcement agencies and the subsequent prosecution by the U.S. Attorney's Office, who all made this investigation a success."
"The United States is in the midst of a drug epidemic, with nearly 30,000 overdose deaths last year attributed to drugs laced with fentanyl," said Bobby L. Christine, U.S. Attorney for the Southern District of Georgia. "Our commitment to the community is that we will prosecute traffickers and send them to prison and prevent them from contributing to this deadly marketplace."
"The U.S. Postal Inspection service remains steadfast in our resolve to ensure that we seek justice to the end against criminals that pose a direct threat to the safety and stability of our communities," said Antonio J. Gomez, Inspector in Charge of the Miami Division. "This goal is achieved through collaborative investigative efforts with other law enforcement agencies."
This case was investigated by the Drug Enforcement Administration and the United States Postal Inspection Service. The case was prosecuted for the United States by Assistant U.S. Attorney Joshua Bearden.
This is a press release from the Drug Enforcement Administration.