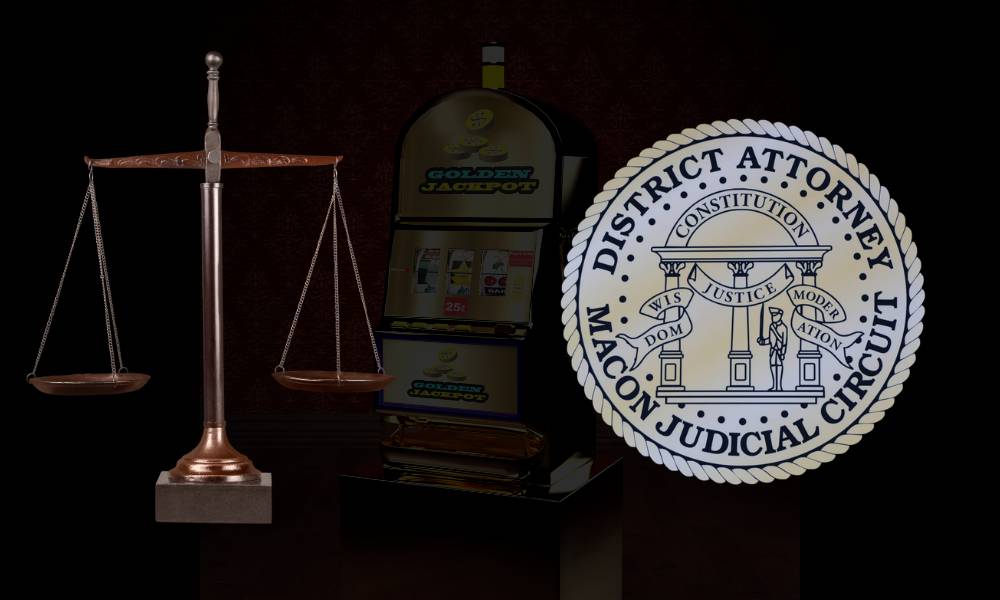 This article was updated at 5:35 p.m. to include a statement from Bulloch County Schools.

A former Captain with the Bulloch County Sheriff's Office has been indicted in the Macon Judicial Circuit along with three other public officials.
The indictment stems from allegations of tax-evasion and a money laundering scheme involving a number of operators and licenses of convenience store gaming machines, with the indictment specifically accusing Larry Todd Mashburn of two counts of racketeering.
Two other former public officials, Ennis Odom, who had been police chief of Ideal Ga, and an ex-Bibb sheriff's deputy, Rahim McCarley, were also indicted Tuesday, though it was not immediately clear if the indictments were connected. The third was former Georgia Department of Revenue agent, Ronald C. Huckaby, who was arrested in July 2019 on accusations related to his taking of bribes.
The story was first reported Wednesday on Macon.com, which followed a news conference in which Bibb County District Attorney David Cooke detailed the indictment returned Tuesday by a grand jury. Mashburn, in particular, was allegedly provided "…with a watch, loans, and gifts of money" while he was a Captain with the Bulloch County Sheriff's Office in 2017. 
From the Macon.com article: 
The indictment — which names multiple coin-operated game machine operators and convenience marts from Macon to Savannah and other parts of east, southeast and Middle Georgia — goes on to describe alleged bribery said to involve Mashburn and a gaming license holder in the Statesboro area named Nital "Nick" Raval.
The indictment states that along with gifts, Raval also provided the sheriff's captain with "the use of vehicle(s) by inducing the reasonable belief that the giving of those things would influence the performance of any official action including … (Mashburn) providing (Raval) with a Bulloch County Sheriff's identification card and badge, and assistance with traffic citations and assistance with law enforcement protection."
Mashburn left the Sheriff's Office in 2018 after twenty years in law enforcement and was later hired by Bulloch County Schools as the Director of School Safety in September 2018. AllOnGeorgia contacted Bulloch County Schools Wednesday and the school system confirmed that Mashburn is still an employee in good standing. Public Relations Director Hayley Greene also said, "All of Bulloch County Schools' employees must also submit to a full criminal history, fingerprinting, and Federal Bureau of Investigation background check prior to employment. The results must be clear of any felony convictions in order to be considered for employment. All employees repeat this process every five years thereafter."
Others indicted include:
Statesboro area businessmen Nital "Nick" Raval, 40; and Samir Patel, 53;
Macon business owners Mukeshkumar Patel, 53; Manishkumar Patel, 43; Kunj Patel, 29; Hiren Patel, 37; Panth Patel, 34;
Savannah area business owners Manoj "Ray" Patel, 48; Bhunica Ambu, 32; Zankhana Patel, 32; Nimishaben Chaudhari, 33; and Parth Patel, 24;
Statesboro area businessmen Nital "Nick" Raval, 40; and Samir Patel, 53;
WMAZ has more information here.