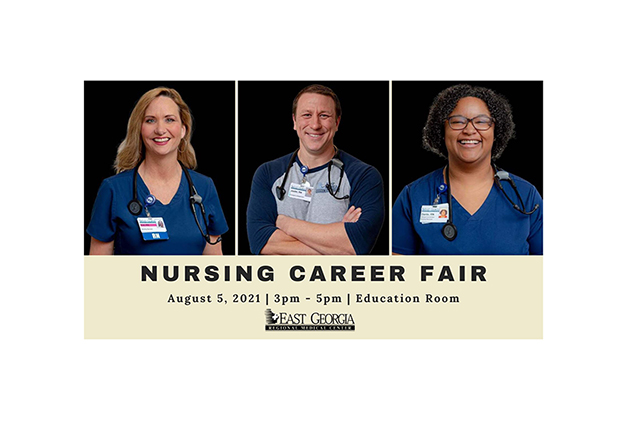 East Georgia Regional Medical Center will be hosting a Nursing Career Fair on Thursday, August 5, 3:00 p.m. – 5:00 p.m.

The hospital is hiring for full-time RN positions, day and night shifts, in several departments: Medical/Surgical Unit, Telemetry, ICU, CCU, Emergency Department, and Cath Lab.
The career fair will be in the Education Room, 1499 Fair Road. Register HERE.
From EGRMC:
Be ready for on-the-spot interviews and job offers at this event!
SPECIAL FOR THIS EVENT DAY ONLY: $15,000 SIGN-ON BONUS AVAILABLE FOR RN'S WITH 2+ YEARS OF EXPERIENCE
For more details, contact our Nurse Recruiter at (912)486-1531.