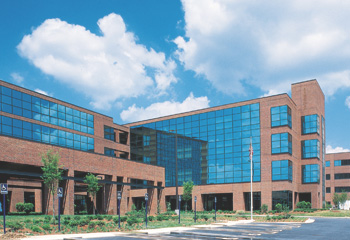 Fifteen Georgia hospitals scored an "A'' grade on patient safety in the latest Leapfrog Group report. Bulloch County's hospital was not one of them.

The ratings, which were released on Tuesday, show that rougly one-fifth of the state's hospitals evaluated received an 'A' grade, up slightly from 2017 but still below the national average of 30% of state hospitals receiving A grades.
Locally, East Georgia Regional Medical Center in Statesboro received a 'D' grade, once again declining in health ratings from previous years.
Where the hospital was dinged on scoring points:
EGRMC received a 2.627 grade for MRSA infections, showing 'below average' performance and a grade that has further declined since the fall evaluation showing 2.797. For reference, 0.00 is a perfect score.

Leapfrog says EGRMC should improve cleaning standards and isolate MRSA patients

EGRMC scored just below average on preventing infections in the blood
EGRMC scored below average in preventing UTI infections of admitted patients
EGRMC scored below average on 'Practices to Prevent Errors' including:

a failure by doctors to order medicines through computers
communication about medications to patients
communication about discharge to patients

EGRMC scored below average on preventing bed sores
EGRMC scored below average on communication with doctors and patients, communication with nurses and patients, and the responsiveness of hospital staff.
The hospital declined to report on the following points to LeapFrog during the evaluation:
handwashing practices of employees
practices of staff working together to prevent errors
practices to track and reduce risks to patients
effective leadership to prevent errors
whether or not the hospital has enough qualified nurses
whether or not there are specially-trained doctors for ICU patients
Where the hospital excelled:
Preventing patient falls
Prevention of c diff. infections and the prevention of site infection after surgery.
In instances related to surgery, such as:

No dangerous parts left in patients after surgery
No surgical wounds left open
Lack of deaths from preventable causes post-surgery
Few blood clots in patients post-surgery
Lacking serious breathing problems after surgery
In Spring 2015, EGRMC received an A and prior to the A grade, maintained a B grade.But the fall 2017 grade marked the facility's fourth consecutive C grade.
You can read the entire score card here.
AllOnGeorgia's report from the 2017 score card is available here.