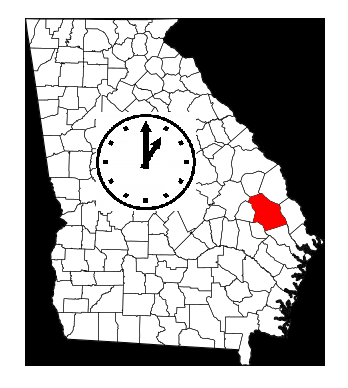 Being out between the hours of 10:00 p.m. and 6:00 a.m. is prohibited beginning Wednesday evening.

As a result of a unanimous decision by the Bulloch County Board of Commissioners on Tuesday, March 31, a curfew will be in effect starting Wednesday, April 1, 2020 and continuing through April 30, 2020, unless otherwise extended or terminated.
Exceptions are made for the following professions:
Employees of public safety
Employees of public works and public works contractors;
Employees of transportation and logistics;
Employees of hospitals and medical providers;
Employees of utility services;
Employees of news media;
Employees construction, building maintenance, and repair contractors;
military service;
Employees of local manufacturing facilities traveling to and from their jobs;
Caretakers for elderly, minors, dependents, persons with disabilities, and other vulnerable persons;
Travel to or from educational institutions for the purposes of obtaining materials for distance learning, for distributing meals, and other related services;
Travel to return to residence from outside the jurisdiction;
Travel required by non-residents to return to their residence outside of the county;
Travel required by law enforcement or court order;
Employees of grocery stores, conveinence stores, and pharmacies.
The curfew is countywide and will be enforced by local law enforcement.
The executed ordinance is below.
EXECUTED ORDINANCE