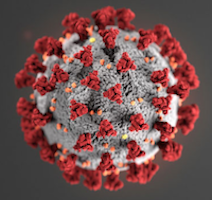 4/11/2020 Saturday EMA update:

Bulloch County Confirmed Cases- (16)
Sadly we have our first death reported here in Bulloch County.  The patient was a 65 year old male according to GPH website.
Social distancing is working and must continue at the local/state/and national level to reverse the upward trend in confirmed cases and deaths.  Churches and all gatherings are urged to follow Governor's order and maintain social distancing.
EMS has transported 5 COVID positive patients to date.
EGRMC caring for 7 COVID positive patients 

today

.
County BOE continues to support at risk youth with over 5000 meals daily M-F
SPOC closed 

today

.
PPE remains in short supply state operations center advise EMS to order again next week.
Continuing communications with State Ops in allowing 911 centers to obtain address of COVID-19 positive individuals to allow first responders to be informed.
Statewide COVID-19/Confirmed
Confirmed cases- 12,159
Hospitalized- 2479
Deaths- 428
Encouraging news:  NY numbers are trending downward.
You can read the full report from 12PM here.