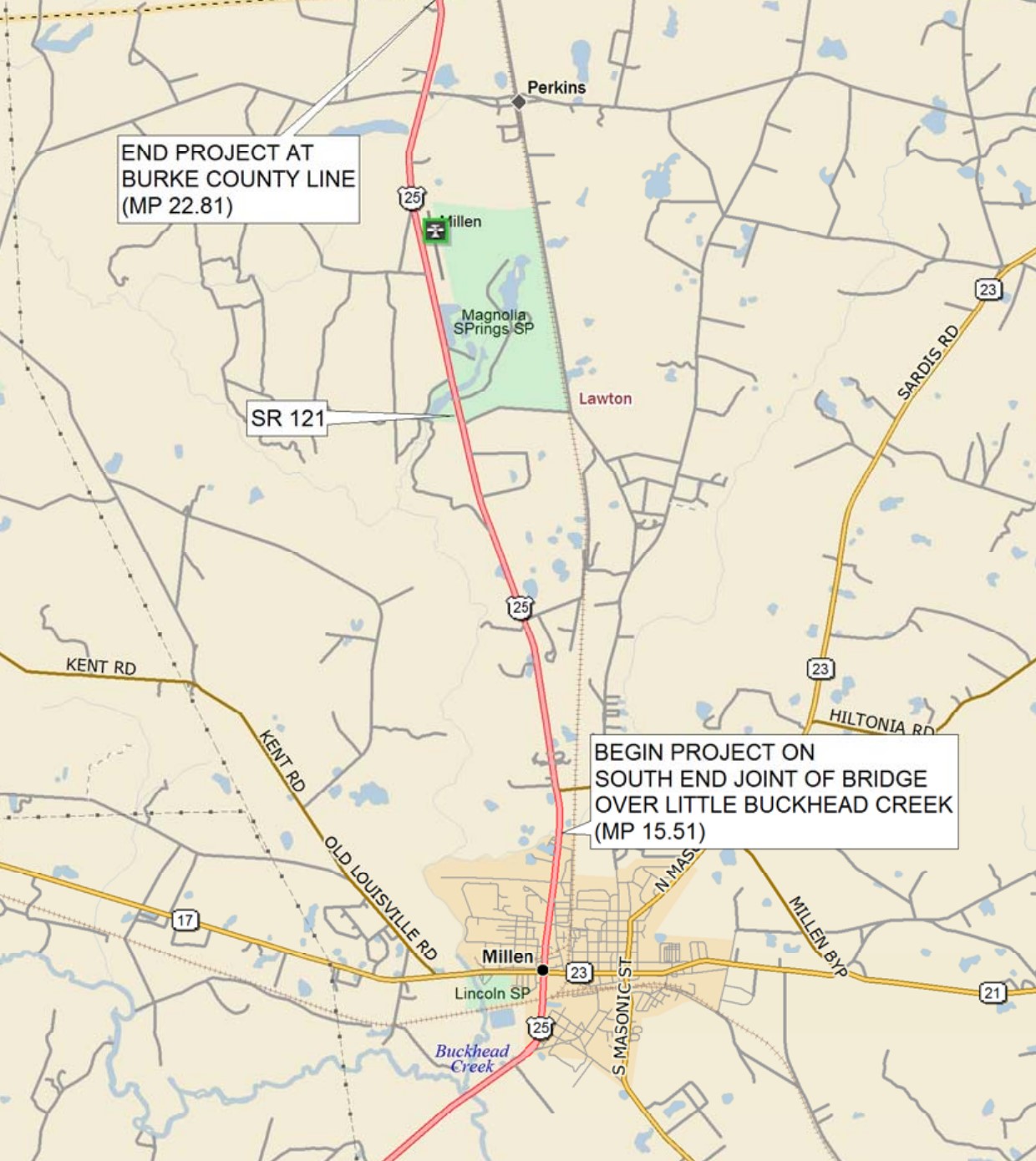 From GDOT:
On Monday, Reeves Construction is scheduled to begin the $3.57 million resurfacing of US 25 in Jenkins County from Little Buckhead Creek to the Burke County line.
Crews will install single lane closures heading northbound out of Millen this coming week. Expect an active work zone until the project is finished.
The 7.3-mile project has an expected completion by or before June 30, 2020.
Our maintenance team members who repair roads and bridges and our project teams who oversee construction projects are continuing their essential work, while following sanitary work practices prescribed by health agencies to protect themselves and the public from the coronavirus, as are most state DOTs in the U.S.