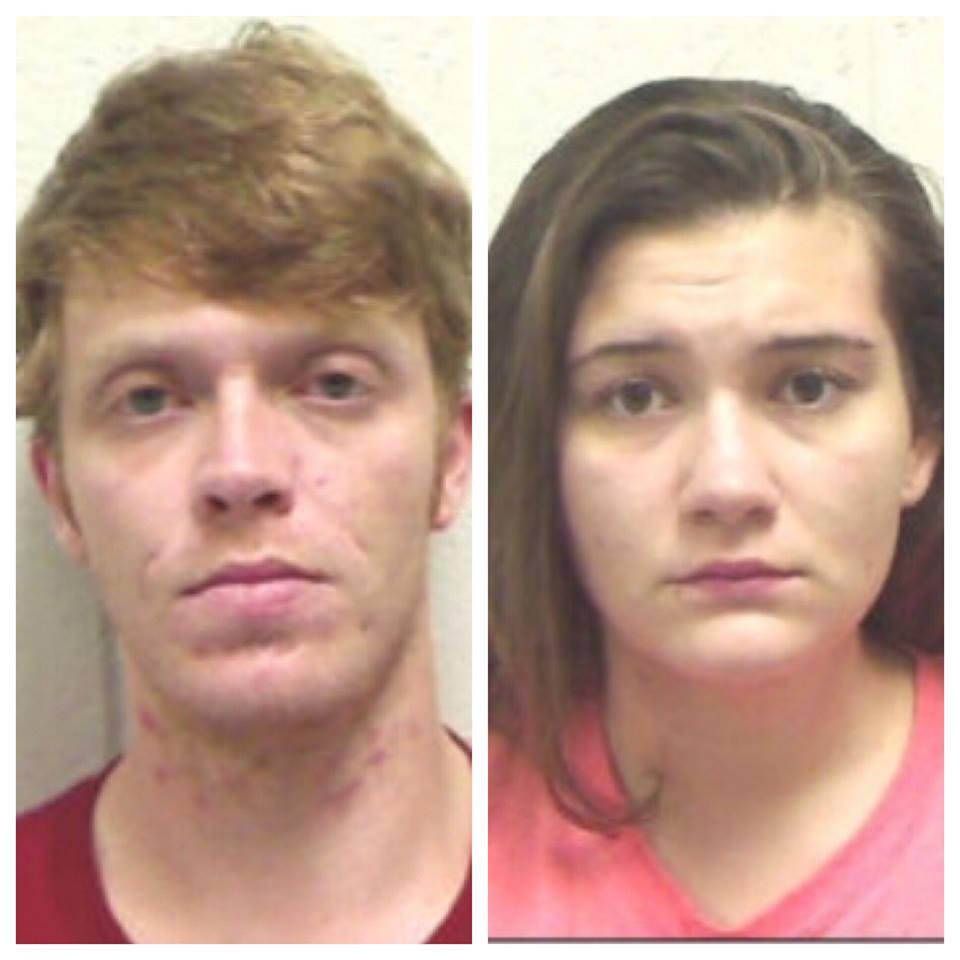 Two parents are behind bars after Bulloch County Sheriff's deputies and medical personnel discovered a six month old infant had methamphetamine in his system.

The Ariel Newsome and Glen Harmon Keen were arrested on Thursday.
The press release from the Bulloch County Sheriff's Office is below.
On July 18, 2018 Bulloch County Sheriff's Deputy Adam Paquette was dispatched to the East Georgia Regional Medical Center in regards to a 6 month old infant who was transported to the hospital by his mother. The mother (ARIEL NEWSOME 21 years of age) observed her son to be unresponsive and lethargic. After several tests were conducted on the infant, it was confirmed that the results of the toxicology revealed the presence of methamphetamine in the infant's system.
Deputy Paquette continued his investigation by contacting the Department of Family and Children Services and visiting the home where the infant lives. Investigator William Sims and Captain Jason Kearney responded and assisted with the ongoing investigation. Contact was made with the father (GLEN HARMON KEEN age 24) of the infant. Deputies, Investigators, and DFCS responded to the home located on Windy Hill Road in Bulloch County, Ga. After a brief investigation the home was found to be filthy and in great disarray, both ARIEL NEWSOME and GLEN KEEN were arrested and charged with CRUELTY TO CHILDREN 2nd DEGREE. No illegal drugs were found at the home during the visit. However, during the investigation, it was confirmed that methamphetamine had been used at the home and in the presence of the infant child.
Bulloch County DFCS continued their involvement and made arrangements for the infant and the other children in the home to be cared for by the Paternal Grandmother.
NEWSOME and KEEN are being held in the Bulloch County jail without bond and pending further court action.
Sheriff Noel Brown says investigators are now working with the Bulloch County Department of Family and Children Services. Anyone with information about this case please call Investigator William Sims at 764-1767.