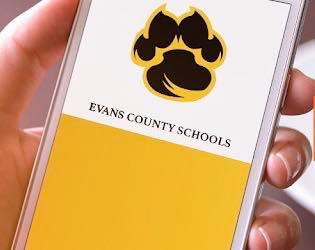 AllOnGeorgia sent an official response to the Georgia Attorney General's office on Wednesday in regard to an ongoing dispute with the Evans County Board of Education. The letter refuted claims made by the Board attorney that conflicted with comments made by Superintendent Dr. Martin Waters during a July 17th Board of Education meeting.

Board of Education Attorney Ron Hallman sent a letter to the Georgia Attorney General after AllOnGeorgia filed a complaint in early July when the Evans BOE proposed $11,000 in charges for public records stemming from an Open Records Request.
AllOnGeorgia spoke in front of Board members at the July 17 meeting, in an effort to make them aware of the situation. The comments were capped at three minutes and followed by 21 minutes of response for explanation and challenges to AllOnGeorgia by Waters. The video of the most recent meeting is at the bottom of this article.
The letter from AllOnGeorgia to the Attorney General, dated July 25, 2018, is below. The documents previously exhanged between the parties are below the most recent letter.
Response to AG Re_ Evans BOE_ #2 07.25.18

Open Records Request filed by AllOnGeorgia on June 28, 2018
Open Records Request - Evans BOE 06.28.18_2

Initial Response from Evans Co. Superintendent on July 1
Evans BOE ORR Response 07.01.18

Complaint filed by AllOnGeorgia to Georgia Attorney General
AG Complaint_Evans BOE 07.01.18

Response to Attorney General from Evans BOE Attorney Ron Hallman
Evans Co BOE Response to AG on 7.13.18

VIDEO of July 17, 2018 Board Meeting. Discussion by Waters on the Open Records Request begins at the 20:00 minute mark.