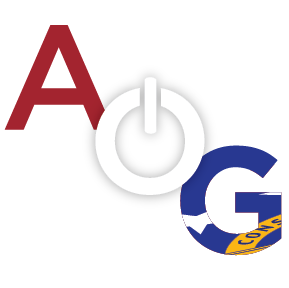 While the investigation into alleged destruction of evidence continues on and town operates under the direction of Mayor pro tem Barbara Rushing, it seems the City Council is taking the bull by the horns with regard to fixing the ongoing financial problems.


At Tuesday's council meeting, the council took action to retain a new city attorney. The position once held by Scott Brannen has been handed over to Alvin Leaphart, who currently handles the legal matters for the City of Statesboro. Leaphart will only be retained on as-needed basis.
The Town is also working to reduce their outstanding debts including closing two of their credit card accounts as of February 18, 2016. As of Tuesday's council meeting, the town owed:
$6,154.11 on a VISA credit card
$4,343 to the Georgia Municipal Association for Workers Compensation
$900 in Add on Fees for February 2016
$516.68 for the Dodge Charger under the Police Department
$11,760 outstanding on the license plate reader, however, the town is on a payment plan.
One major setback, however, is the expensive audit just concluded. Because the city exceeded an annual budget of $300,000, a more comprehensive audit was performed by law. That has the town on the hook for $14,104.98 and while payments can be made, it comes with a 1% interest price tag. With the audit, the outstanding debt comes to a total of $38,428.77.
Contrarily, the Town of Register has:
$1,203.53 – General Fund
$10,889.65 – Police Fund (Special purpose funds)
$5,176.70 – Water Account
$1,252.71 – Water Security Deposits (May not be used)
$1,387.30 Police Tech Fees Account (Special purpose funds)
$349.02 – Police Seizure Fund (Special purpose funds)
$2,615.99 – Money Market Account
$89,852.97 – SPLOST Account – These funds can only be used for specially approved projects.
The Town just received the Georgia Power franchise fee of $12,080 and $1,215 for seized vehicles that was not in accounting totals as of March 8. In available funds, the town has $8,996.22. The franchise fee brings funds that may be used to for operational costs to $21,076.22.
Much of the equipment in the possession of the now-suspended police department cannot be sold or surplussed because of grant stipulations, so in order to keep the equipment and vehicles in good working order, the Council voted last night to allow the town clerk to drive the police cars for town business.
The town scheduled a budget workshop for the upcoming year for March 24th at 5:30 p.m. at Town Hall.