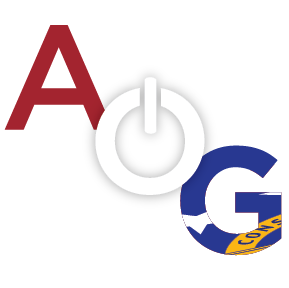 The City Council convened it's bi-weekly meeting on Tuesday evening to discuss some very important updates concerning the business of the City of Statesboro. Led by Mayor Jan Moore and Mayor Pro-Tem Travis Chance, the agenda featured unanimous approvals of a contract bid for $332,363 to purchase a combination sewer vacuum truck, the rezoning of a three-bed single family dwelling to build a Homes 4 Heroes house in partnership with the Downtown Statesboro Development Authority and the Homebuilders Association, and the new city ordinance [2017-04] that mirrors the state alcohol license ordinance verbatim (which removes the requirement that total revenue from food sales  must exceed the total revenue from alcohol sales.)


The Council also heard the first reading of another new ordinance that changes the City Alcohol ordinance and modifies the procedure to which alcohol violations are heard. Council will no longer hold hearings during City Council meetings. Instead, the City Manager will appoint an Administrative Judge to hear violations and determine whether or not sanctions are to be given. If any party who's cited and receives a sanction, they can then appeal the decision before Council and seek relief. This is a more efficient way to handle the business of the City Council without wasting the time of Council.
The City of Statesboro is still currently engaged in a lawsuit against the family of Michael Gatto, the late Georgia Southern student who was killed at a local bar by a club bouncer while engaged in underage drinking. On Monday, the attorneys for the City requested a stay in the case as they worked to come toward resolution in another pending matter, which is an insurance coverage lawsuit against the City of Statesboro claiming the insurance policy not liable for damages sought after in the Gatto lawsuit. Per Mayor Jan Moore, the Judge did not issue an answer to said request, however mentioned that he would make a ruling on the motion by week's end.
Mayor Moore also gave updates from the leadership retreat that Council participated in as of last week, hosted by the Statesboro-Bulloch Chamber of Commerce. Those updates are listed below:
Starting in Spring 2018, Georgia Highway 67 will undergo a four-lane expansion project that will finish in 2019.
Statesboro will see a 60,000 square feet horse arena built, with a 28,000 square feet training facility, a cabin, and a parking lot in the near future. (Note: Those figures are running estimates.)
The Georgia Department of Transportation has committed $450,000, or 70% of the project cost (whichever is lesser), to the renovation and construction of sidewalks, curbs, gutters, and drainiage along the South Main Revitalization Corridor. In the letter from Commissioner of the GDOT, Russell McMurry pledged to support the revitalization efforts from Tillman Road to West Main Street under the condition that the City wins the America's Best Community competition.
Stay tuned for more updates.