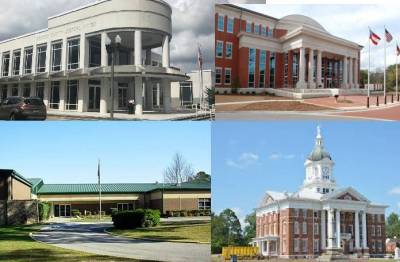 The Ogeechee Judicial Circuit is one step closer to adding another Superior Court Judge.

The Georgia House of Representatives approved House Bill 1003 on Monday to add a fourth judge to the circuit, which encompasses Bulloch, Effingham, Jenkins, and Screven counties. The measure is sponsored by State Representatives Jon Burns, Butch Parris, Bill Hitchens, and Jan Tankersley, all of whom represent the four counties in the state house.
The four counties in the circuit are currently split by service of Superior Court Judges Gates Peed, Lovett Bennett, and Michael Muldrew.
Last summer, Superior Court Judge Gates Peed approached county commissioners around the circuit about expressing their support for an additional judge, citing growing populations in both Bulloch and Effingham counties and heavier case loads with more egregious offenses. Peed told the Screven County commissioners that the number of murder cases has increased substantially. 
The costs and any supplements provided to superior court judges are shared across counties based on population. The state sets the salary for Superior Court judges at $132,264 annually and the counties add a $41,490 supplement for each judge for a total salary of $173,754.
If the bill gains final approval, Governor Kemp will appoint the first judge, who would serve a term through December 2022 and would then be up for re-election for a four year term.
The bill now heads to the Senate before it's sent to Governor Kemp's desk for signature. 
HB 1003