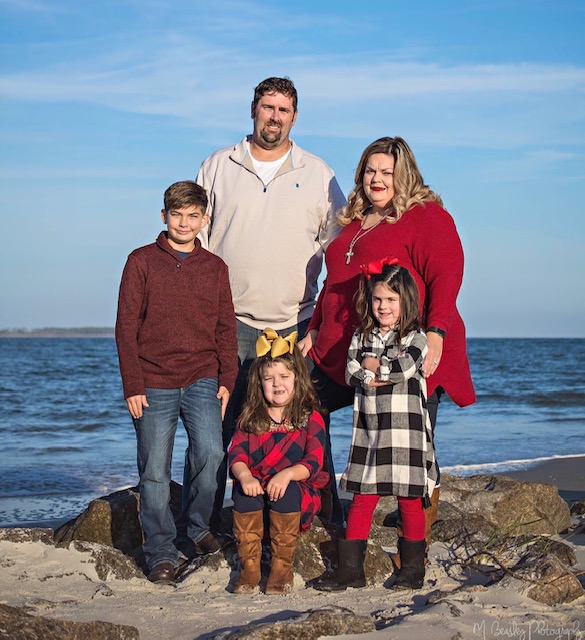 Jason Knight is seeking the office of City Councilman of the City of Brooklet. Both he and his opponent were given identical questionnaires, however, his opponent did not return a questionnaire.


What are some of the features/qualities that make Brooklet great and led you to call the city home?
For myself, Brooklet has always been home.  I lived in the Leefield area growing up but spent just as much time in Brooklet with my grandparents or Aunt and Uncle. There are two things that brought my family and I back to Brooklet.  First, is the school system here in Brooklet. I truly believe BES and SEB has some of the best teachers in the state. Second, is family. When I say family, I'm not only talking about relatives;  I'm talking about having neighbors that feel like family.  There are not many places around that has a community that cares so much about family values.  
What do you believe are the biggest issues facing the City of Brooklet? How do you plan to address them?
I believe one of the biggest issues facing the city is that residents have lost trust in city officials.  Residents do not want to attend town hall meetings because they feel like they are going to be told the same thing over and over again.  The past few years have been rough for the city and it doesn't look like anyone is trying to rebuild the trust between city officials and the residents.  My plan to address this if elected to office; I know I have to work hard to gain everyone's trust. Even if they know me on a personal level, I have to establish a whole new trust with them.  I want to be as open and honest as I possibly can with the residents. Also being available anytime someone has a question, an idea, or a concern.
If elected, what three steps would you take to put Brooklet on a firm financial footing?
The first step I would take if elected is to look at the spending of the city and see if we can cut any excessive spending.  Second step is to look at time management of city employees to make sure time and money is spent wisely. Third step would be looking into getting state and federal grants to help with projects throughout the city.
If you received a $1 million grant to use for the city in any way you wanted, what would you do with it and why?
If I received a grant for $1 million dollars to use for the city, I would use it towards building a  solar panel farm to make the city more energy efficient. By building a solar panel farm, the city would cut back on the amount of electricity it uses from the power company in which saves  money. Then turn around and use the money saved by taking care of other projects around the city which would normally stay in a stagnant.
Brooklet has dealt with some contention amongst residents over whether or not the city should annex in more property and/or absorb the responsibility for maintaining the streets in subdivisions. What types of things would you take into consideration when weighing decisions such as these and how would you make sure the best interests of the city are at the forefront?
Things to take into consideration: 
a.) What benefit will this be for the city, 
b.) getting resident's feedback. If it is a subdivision, meet face to face with residents of that  subdivision also 
c.) do my own visual inspection of the area to see if anything that I think would hurt the city for absorbing the property 
d.) if something is in need of fixing when absorbed, shop around for different quotes to not only get the best deal but also the best quality work 
The way I would keep the best interests of the city at the forefront is to do "my homework" on issues.  I would like to get input from residents to consider along with studies done to come to my conclusion.  
Describe what a police department in the city the size of Brooklet should look like and what its primary functions should be.
A police department for the size of Brooklet in my opinion should include at least four officers and one chief working a 2-2-3 rotation schedule.  This way there is an officer on duty 24/7. They would get every other weekend off and day off during the week to take care of personal business. The chief can also be used to cover any shift if an officer needs to take time off or on vacation. 
The primary function of the police department is to protect and serve the residents of Brooklet.  
First, I believe the members of the police department need to more interactive with the residents.  While on patrol, get out and talk with people in different subdivisions, or neighborhoods. The past two years has left a bad taste in people's mouth about the police department.  There is a trust there that was broken and needs to be fixed.
A) How do you plan to involve residents in the decision-making process in Brooklet? B) How can the city be more transparent?
a.) A monthly meeting has always been used but with today's society either people are too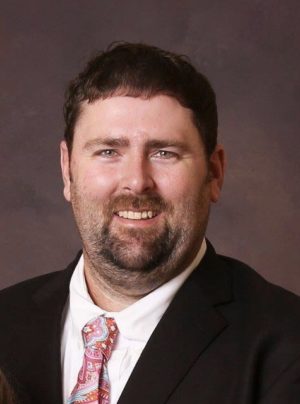 busy to come to a meeting held once a month or they just do not care because they don't think their voice will be heard.  With today's technology, it is easy to get information to people. So by using various ways like social media, text, email, etc. would make it easier for the residents to feel engaged in the decisions by being able to voice their opinion or concerns at any time without stopping what they are doing.  
b.) The city can be more transparent by taking advantage of the technology that surrounds us in our daily lives.  Updating or creating a city website, using different social media platforms, and/or a "311 software" app for residents to sign up for and be able to write directly to city officials about their ideas or concerns.
Do you plan to stay involved in city activities if you lose the race?
Yes I plan on staying involved with city activities because whether I win or lose, I am still raising my family here and I want them to grow up in a safe place they can call home.
Why do you feel you are the best candidate for the job?
I feel like I am the best candidate because I am open minded, hard working, and believe communication is the key to everything.  Being part of the younger generation, I have a different point of view than what others have. I also feel like I am the best candidate because I do not have any special interest in the city except for making Brooklet not only a better city but a better place to raise a family.
Contact Jason 
Facebook page:
Email address:
A candidate forum hosted by the Brooklet Kiwanis Club is scheduled for Tuesday, October 29th at 7:00 p.m. at the Community Center. Any interested person is welcome to attend and will be permitted to ask questions of the candidates.
Early voting is already underway and Election Day is Tuesday, November 5, 2019.