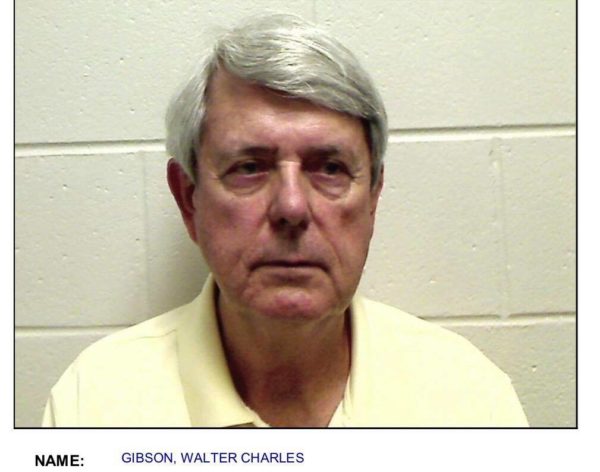 A Bulloch County Commissioner was arrested by Statesboro Police on Wednesday, according to documents.


Walter C. Gibson, 73, was arrested by Corporal Jennifer Strosnider for 'Failure to Notify Owner Upon Striking Unattended Vehicle,' a misdemeanor offense. Georgia law requires that a driver of vehicle that collides with an unattended vehicle stop and locate the owner of the vehicle or leave the name and address in a conspicuous place on the vehicle struck.
A police report made available Thursday indicated that Gibson 'denied striking vehicle #2 which was unoccupied in the mall parking lot behind Vandy's restaurant and had left the scene without leaving his information or attempting to notify the driver." The owner of vehicle allegedly struck by Gibson was inside the mall at the time of the incident – which occurred when Gibson reportedly tried to pull into a parking space and "appeared to have misjudged the distance and struck the drive side rear bumper of the vehicle." The report indicates the accident occurred Wednesday afternoon.
The report noted minor damaged to both vehicles, but stated a witness saw the accident and notified the police.
Gibson was booked into the Bulloch County Jail around 8:15 p.m. on Wednesday. Jail records show he was released on $745 bond. The case will be handled in Statesboro Municipal Court.
Gibson was re-elected in 2018 after edging out former Statesboro City Councilman Travis Chance in the primary election.