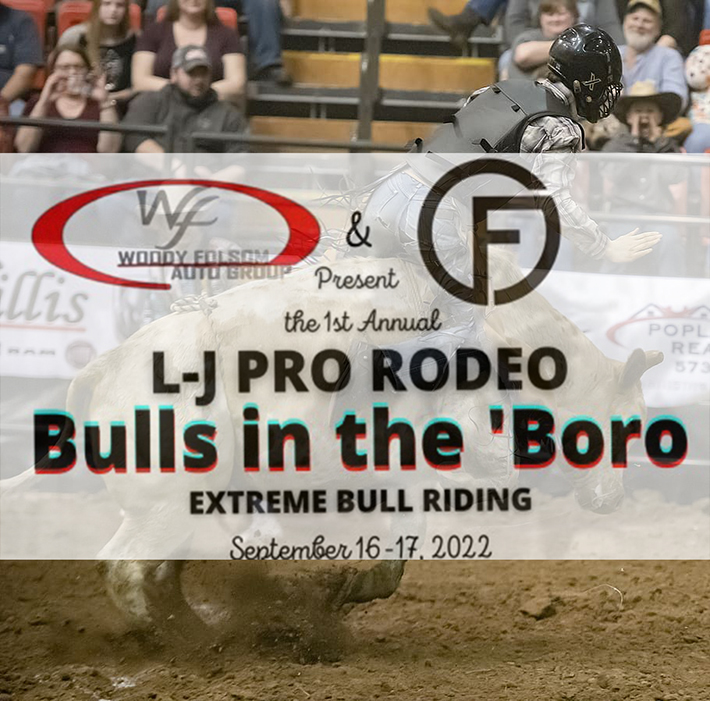 L-J Pro Rodeo is bringing the 1st Annual Bulls in The Boro' Extreme Bull Riding event, presented by Woody Folsom Automotive and Circle F Farm, to Statesboro on Friday, September 15 and Saturday, September 16.

Professional cowboys will go up against world class bucking bulls at the Bulloch County Agriculture Complex, located at 44 Arena Blvd. There will be food, drinks, and clothing/apparel for sale at the event. Party Harbor Inflatables will be set up for kids.
Gates open at 6:00 pm, and bull riding starts at 8:00 pm. Tickets are $20 and cash only. Kids 6 years and under free.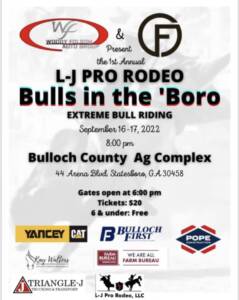 Visit Bulloch County Agriculture Complex on Facebook here. Visit L-J Pro Rodeo on Facebook here.