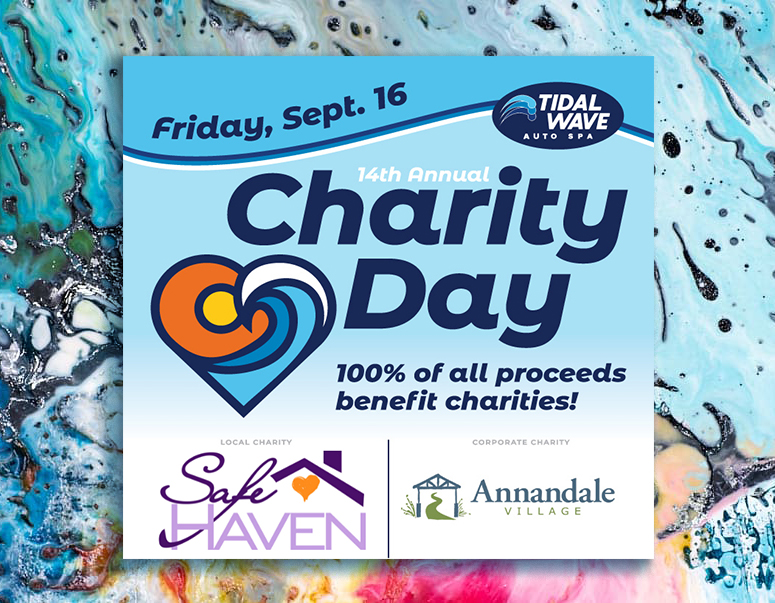 Tidal Wave Auto Spa's Statesboro location, 3 Grady Johnson Rd, is participating in the company's 14th Annual Charity Day on Friday, September 16, beginning at 8:00 am. The event will benefit Safe Haven by donating 50% of profits from washes.


Visit Tidal Wave Auto Spa on Facebook HERE. Visit Safe Haven's website HERE.
On charity day, Tidal wave Auto Spa donates 100% of the washes purchased and donations made across the company's network to 80 charitable organizations. Each location selects a local charity or non-profit group to receive 50% of its daily proceeds. 
The other 50% is donated to the company's corporate partner Annandale Village, an award-winning non-profit organization dedicated solely to providing progressive life assistance to adults with developmental disabilities. Established in 1969, Annandale Village is located in Suwanee, Georgia, and provides day programs, residential programs, assisted living and skilled nursing services as well as respite programs.