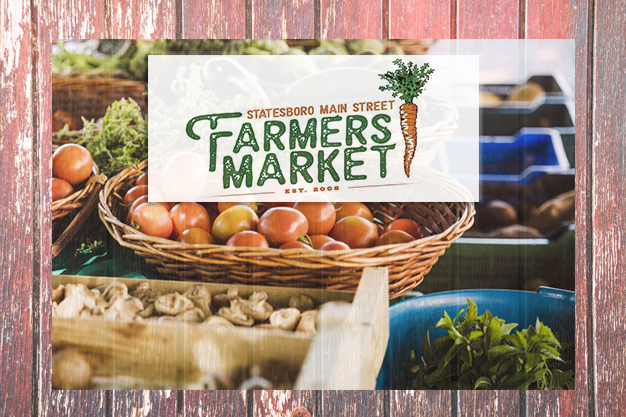 Statesboro Main Street Farmers Market's 2022 Season begins on Saturday, April 2, 9:00 a.m. – 12:30 p.m. The Saturday markets will now be at their new location behind Visit Statesboro at 222 S. Main Street.

Local farmers and vendors from Bulloch and surrounding counties will be at the market with all of your favorites – fresh produce, milk, herbs, goat milk products, homemade goodies, etc. Enjoy fresh coffee, homemade lemonade, food truck fare, and live music while you shop.
Anyone interested in being a vendor is asked to email statesborofarmersmarketmanager@gmail.com for more information.
Visit their Facebook page HERE.