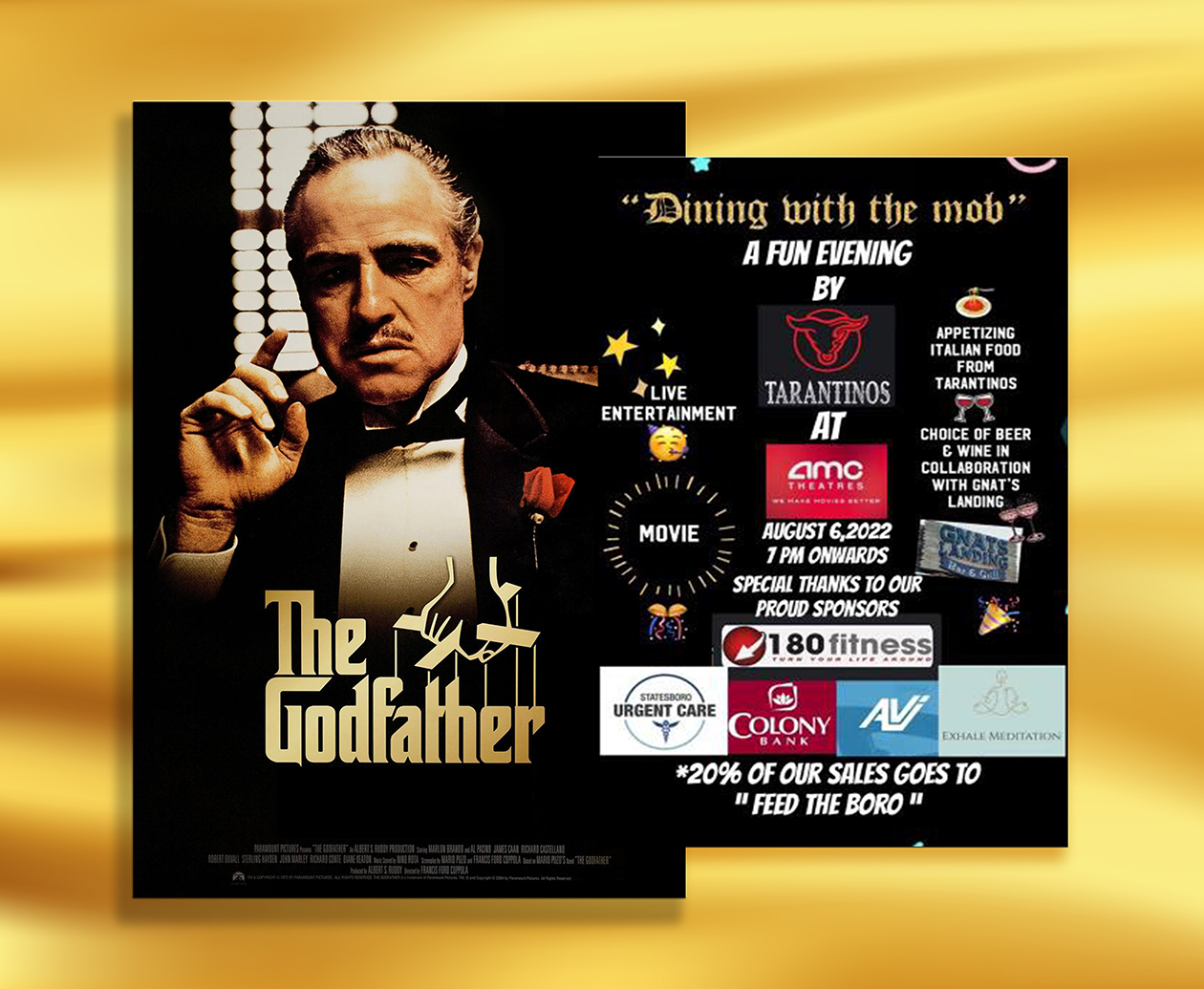 UPDATE: "Dining with the Mob" has been rescheduled for October 15, 7:00 – 10:00 pm.

---
Tarantinos in Statesboro will be hosting "Dining with the Mob" at AMC Theater on Saturday, August 6 at 7:00 pm. The event is sponsored by several local businesses and 20% of ticket sales will go to Feed the Boro.
To celebrate the 50th anniversary of "The Godfather", the 1972 classic gangster drama will be playing on the big screen. A full course Italian meal will be served, including dessert. There will also be a live skit, with Statesboro mayor Jonathan McCollar participating. Beer and wine will be served, in collaboration with Gnat's Landing. Attendees must be at least 21 years old and dressed in gangster attire. Tickets are on sale now and are $75/each.
For more information or to sign up to volunteer and be a part of the live skit, call 912-243-5579. Tickets can be purchased online at EventBrite HERE or by calling the above number. Tarantinos Facebook page subscribers receive 20% off ticket price*.
According to Tarantinos, there will more events in the future for kids and adults. All events, like this one, will benefit local charities. The next possible event will be Lady & the Tramp, with an authentic spaghetti dinner and a magician.
*Subscription is $2.99/month. Subscribers receive 20% off in the restaurant and off all event ticket prices.