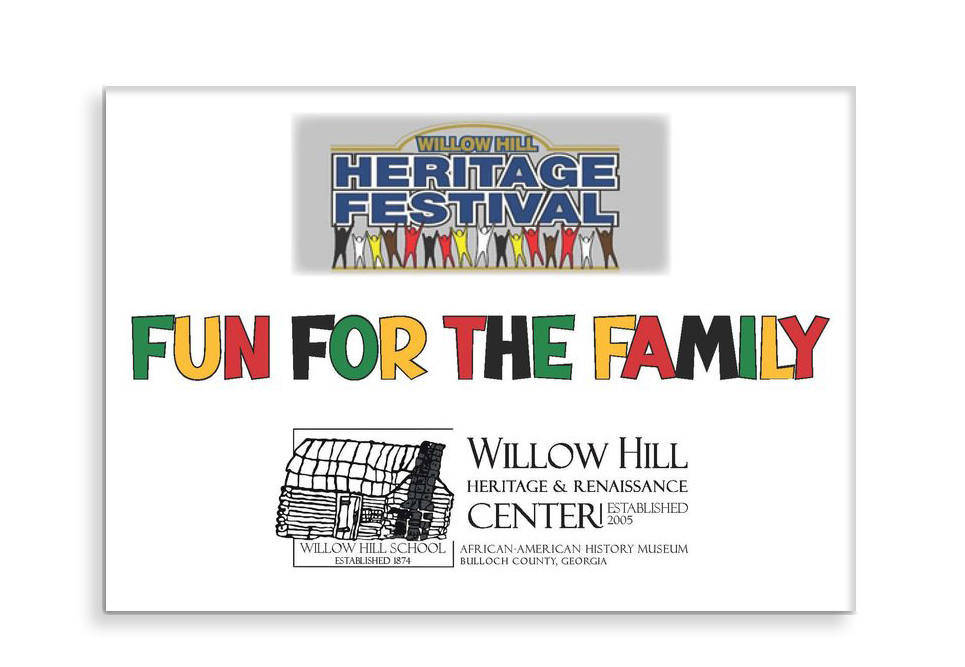 The 10th Annual Willow Hill Heritage Festival will be Saturday, September 3, 12:00 – 6:00 pm, at the Willow Hill Heritage and Renaissance Center(WHHRC). The center is located at 4235 Willow Hill Rd in Portal.

The festival is free, including food. There will be fun for the whole family, with face painting, bouncy houses, music, tours, and a lot more.
See the flyers below for a weekend of events. Visit WHHRC online here.