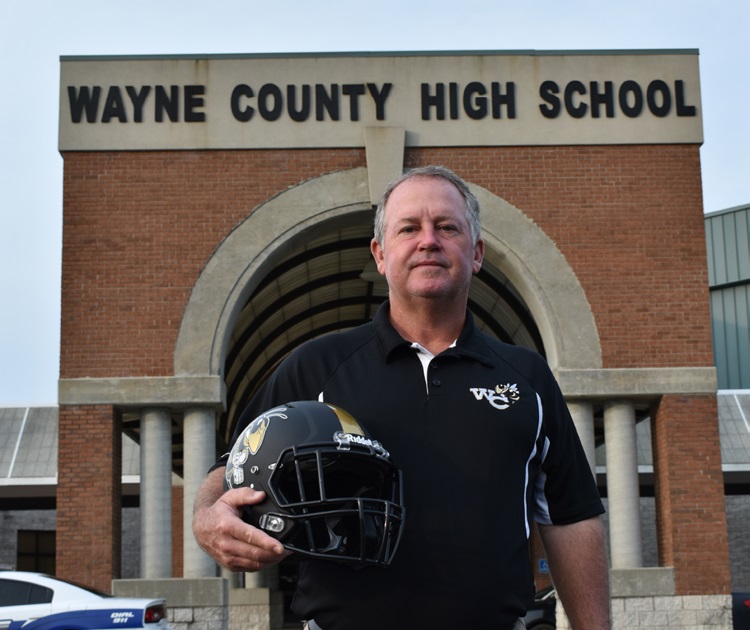 The Wayne County Yellow Jackets have another week to wait before they can kick off their much-anticipated 2018 season in Jesup.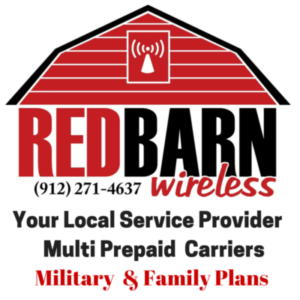 But Wayne coach Ken Cribb is excited about the Georgia prep season kicking off on Friday night.
"I'm looking forward to getting something to eat and going to watch two other teams play," said the veteran coach who is beginning his second season with the Jackets.
Cribb will actually be at Glynn County Stadium Friday evening to watch Glynn Academy and Fort Dorchester. Once a coach with the Patriots, he was partly responsible for getting Dorchester and Glynn together for this matchup as Cribb knew both teams were having difficulty finding non-region games.
Of course, he will be scouting the Terrors which he faces on Sept. 17 at home. Glynn is ranked No. 8 in Class 6A while the Jackets start the season rated No. 9 in Class 5A.
The expectations are high for the Jackets going into the coming year after they finished 9-2 a year ago, won a region title and also a first-round playoff game before being eliminated from the postseason by Jones County in round two.
Cribb believes his players are ready to handle business as they get set to bring in his second season with the program next Friday in the opener against Long County.
"We work year-round," he said. "We spend a lot of time on character development, building young men, things like that. Our kids are hungry, they work hard. I think we can be a little better than last year. We've had a year with this coaching staff, we're more disciplined and a little faster and stronger."
All of that should help the Jackets along with their experience. Of the 90 players on the varsity roster, 33 are seniors, but the program also has a good mix of juniors and sophomores as well as 46 freshman players waiting for their chance.
Wayne is looking to build a state power in Jesup in the future, and the future might just start in 2018.
"Class 5A has Rome, Buford, Stockbridge, Carrollton, Warner Robins, and a bunch of other good teams including Ware County. We know our region championship goes through them every year. They're a perennial contender," Cribb said. "We're hoping to build a program that can be in that conversation, too."
The Jackets are currently stocked with talent and several college prospects on both sides of the ball.
Their offense is led by senior running back MJ Fuller, who is one of the best offensive backs in Southeast Georgia and possibly the state. A three-year starter, he has rushed for more than 3,000 yards in his prep career.
"He's 210 pounds, real strong, real explosive. His top end speed is off the charts," Cribb said.
The Jackets also will feature senior ballcarrier Victor Andrews who had four rushes for 80 yards and a score in last week's big scrimmage win over Hilton Head (S.C.), and sophomore back Kaliz Hadley.
Their starting quarterback this year will be junior Shamar Taylor who came off the bench to lead last year's first-round playoff win over Thomas County Central after the first-string quarterback was injured early in the game.
Taylor is a dual-threat guy who will have several talented receivers to work with including the coach's son, senior Ashby Cribb, who is getting looks from Georgia Southern, Mercer and Valdosta State.
The receiving corps also includes fellow seniors Brice Miller and Drew Dowling along with sophomore play-maker Trevin Wallace.
The strength of the Jackets spread offense might just be the line, according to Coach Cribb.
It includes senior center Griffin Surrency; junior guards Chris Davis and Gavin Garner, both weighing nearly 300 pounds; sophomore tackle Westin Franklin, already a major-college prospect, and senior tackle David Vann, also a college prospect; and senior tight ends Ty Anderson and Zach McIntyre who will play a bunch in tandem.
"I feel good about our balance offensively," Cribb said, "with our running backs and also a quarterback who can run it. That adds another element to our offense."
Defensively, the team's front is led by senior end Pat Rogers, a college recruit. It also includes junior tackles Ahmauri Bunch and Jay Pittman as well as fellow juniors Logan Pritchard, who missed last season with a broken leg, and Cameron Williams.
The linebackers are led by Gant Starling, a senior who is committed to the Citadel in baseball, fellow senion Teveron Hines and talented junipr Jalen Barnum, also a major-college prospect.
The secondary is an athletic group that includes seniors KJ Hunter and Treg Patterson as well as juniors Trey-van Chancey and Kalijah Hartzog.
"We're very, very fast, strong and physical," Cribb said of his defense.
The kickers will be senior Jack Reyna and sophomore Presley Cain. Ashby Cribb, who also can play quarterback, will do the punting for the Jackets.
"Our kids are chomping at the bit to play," Cribb said. "We had a really good scrimmage versus Hilton Head. We came out of the gate really well. All three phases of the game played well. I was excited about our effort, and for the most part, we executed well, even though we have a lot we can work on."