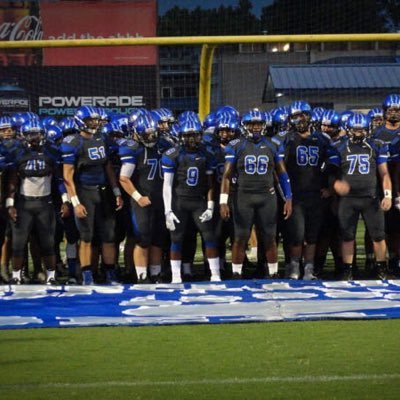 The 2018 high school football season kicks off around the state Friday night, and toe will meet leather in several communities in Southeast Georgia as another season commences on the prep gridiron.
Several teams in the area are actually off this week and will open their new campaigns next Friday night including Wayne County, Liberty County, Bradwell Institute, Brantley County and Appling County.
With that noted, though, let's take a look at the teams that will be in action and their openin games. This roundup does not include Glynn Academy, Brunswick High, Frederica Academy and Camden County whose games are previewed in seperate stories.
Pierce County at McIntosh County Academy
The Bears from Blackshear will make the drive to Darien to take on the hometown Buccaneers who are making their debut under new head coach Tony Glazer.
Glazer, a first-time head coach, accepted the vacant MCA post early this year after serving as the defensive coordinator at Liberty County which has made the Class AAA quarterfinals the last two seasons.
The new McIntosh coach is familiar with the Bears as his former team defeated Pierce 41-14 last season in a region contest.
The Bears are beginning their second season under head coach Jason Strickland who was ultra-successful at Fitzgerald before taking over the Pierce program.
The Bears were 5-6 last season, but did qualify for the postseason as a No. 2 seed from Region 2 after finishing 3-2 in the league. They lost in the opening round to state finalist Peach County.
The Bears return sophomore quarterback Jermaine Brewton who threw for 1,027 yards last year and senior running back John Jones who carried for 1,162 yards and scored nine touchdowns.
Pine Ridge (Fla.) at Ware County
The Gators will kick off their new season at Memorial Stadium in Waycross against this Deltona, Fla., team.
The Panthers finished just 2-9 last season and did not win a game in six tries in their district action.
Ware finished second in Region 2-5A last year and reached the second round in the state playoffs. They were 5-6 overall.
Friday's game will mark the official varsity debut of Ware's freshman quarterback Thomas Castellenous.
Richmond Hill at Grovetown
The Wilcats will be looking to end a three-game losing skid to finish last season when they kick off another season on the road.
Richmond Hill started 7-0 last year, but lost its final three games including its playoff opener to eventual Class 6A champion Lee County.
The Wildcats defeated Grovetown 33-7 in their third game of the season last year. That game was also played at Grovetown.
The Wildcats lost their top passer and runner from last season to graduation but senior quarterback-running back Aaron Bedgood is back to lead the offense.