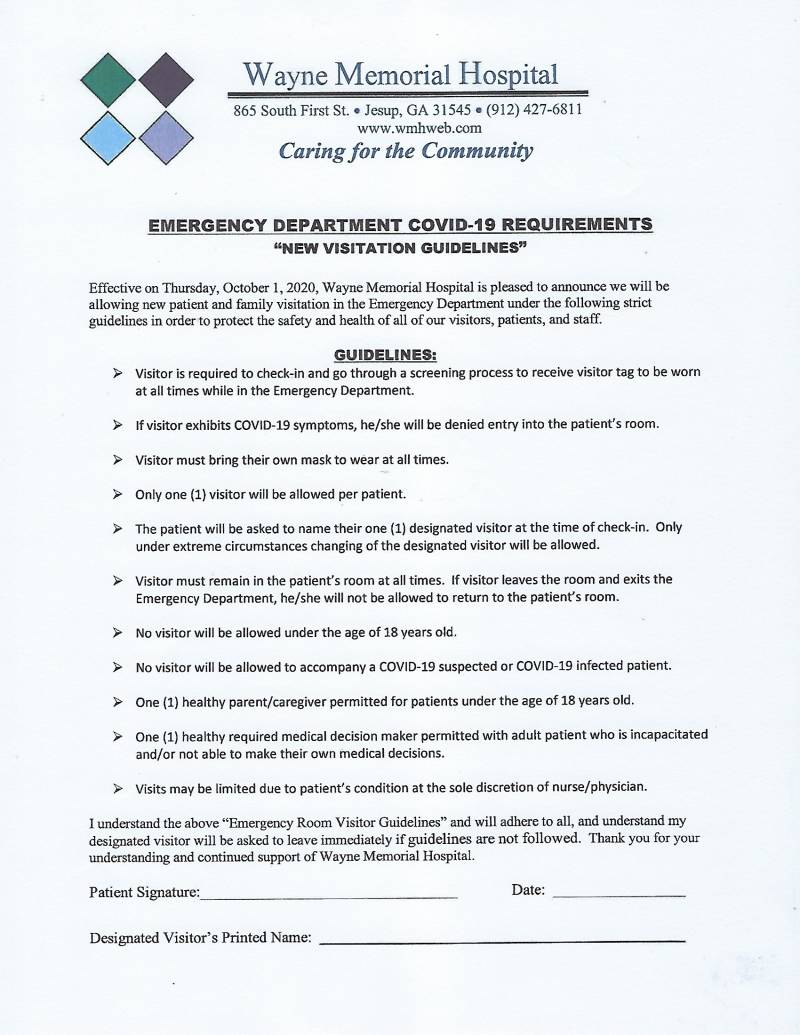 Effective Thursday, October 1, 2020, Wayne Memorial Hospital is pleased to announce new patient and family visitation in the Emergency Department. The following guidelines will be put in place in order to protect the safety and health of all of our visitors, patients, and staff. The guidelines include: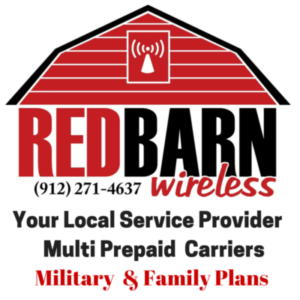 Visitor is required to check-in and go through a screening process to receive visitor tag to be worn at all times while in the Emergency Department.
If visitor exhibits COVID-19 symptoms, he/she will be denied entry into the patient's room.
Visitor must bring his or her own mask to wear at all times.
Only one (1) visitor will be allowed per patient.
The patient will be asked to name their one (1) designated visitor at the time of check-in. Only under extreme circumstances will the changing of the designated visitor will be allowed.
Visitor must remain in the patient's room at all times. If visitor leaves the room and exits the Emergency Department, he/she will not be allowed to return to the patient's room.
No visitor will be allowed under the age of 18 years old.
No visitor will be allowed to accompany a COVID-19 suspected or COVID-19 infected patient.
One (1) healthy parent/caregiver permitted for patients under the age of 18 years old.
One (1) healthy required medical decision maker permitted with adult patient who is incapacitated and/or not able to make their own medical decisions.
Visits may be limited due to patient's condition at the sole discretion of the nurse/physician.
The hospital thanks the community for its continued understanding and support. Wayne Memorial Hospital, whose mission is to provide high quality health care services to all patients, built a state-of-the-art facility in 2007. It is the third largest employer in Wayne County with 500 employees, 84 beds and is a three-time winner of the Georgia Alliance of Community Hospitals Small Hospital of the Year Award.