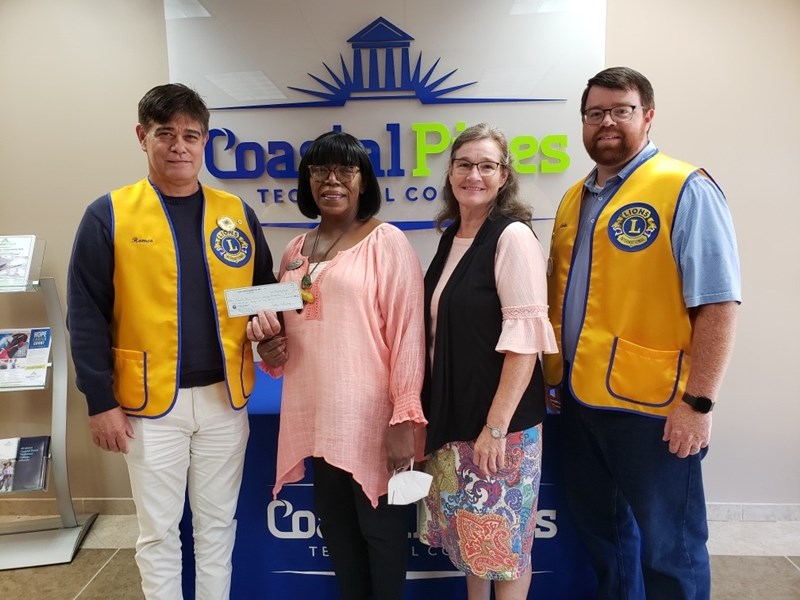 The Alma Lions Club donated a check for $640 to the Coastal Pines Technical College (CPTC) Adult Education Program on Wednesday, September 30, 2020. The donation was given by Club President Romeo Ryes and Club Member Ellis to CPTC Adult Education instructor, Seanesta Robinson and CPTC Advisory Board Member, Cherry Rewis.
These funds were donated by way of the CPTC Foundation to the Adult Education Program to directly benefit the Alma Adult Education instructional site. Students attending the Alma Adult Education program can now apply for a scholarship from the CPTC Foundation to have their GED (General Educational Development) exam paid for. Community partnerships with organizations like the Alma Lions Club allow the CPTC Adult Education Program to continue offering services to help these adult learners reach their goals.
The Adult Education Program is designed to direct adult learners to complete the GED diploma, and ultimately compete successfully in today's workplace. With locations in each of the 13 counties in the CPTC service area, the road to success begins close to home.