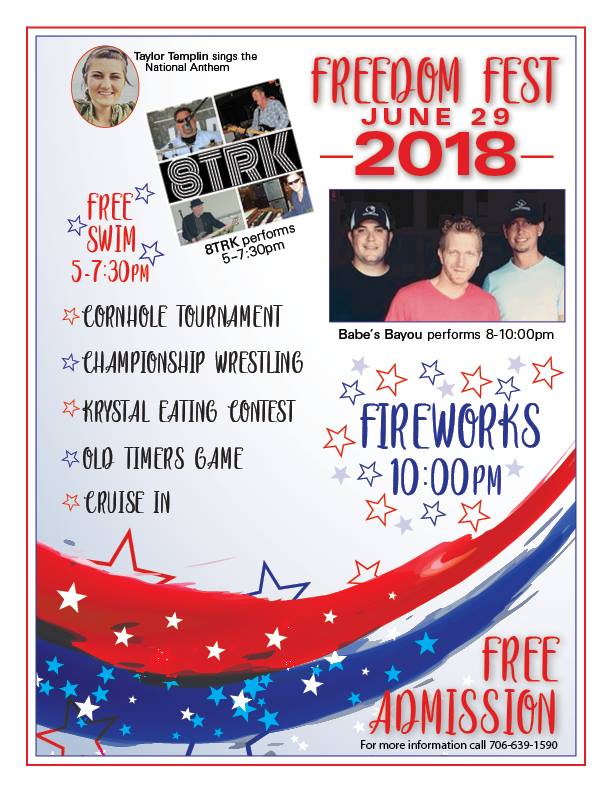 The City of LaFayette Annual Freedom Festival is Friday, June 29, 2018.
There will be lots of fun including live music, arts and crafts vendors, food vendors, inflatables, an eating contest, free swim time, an old timers' game, and more.

Bring a chair and enjoy this free family event beginning at 5:00 p.m. Babe's Bayou will take the stage at 8 p.m.
Fireworks at will begin at 10 p.m.
The festival is held at the City of LaFayette Parks and Recreation Municipal Park at 638 S. Main St.