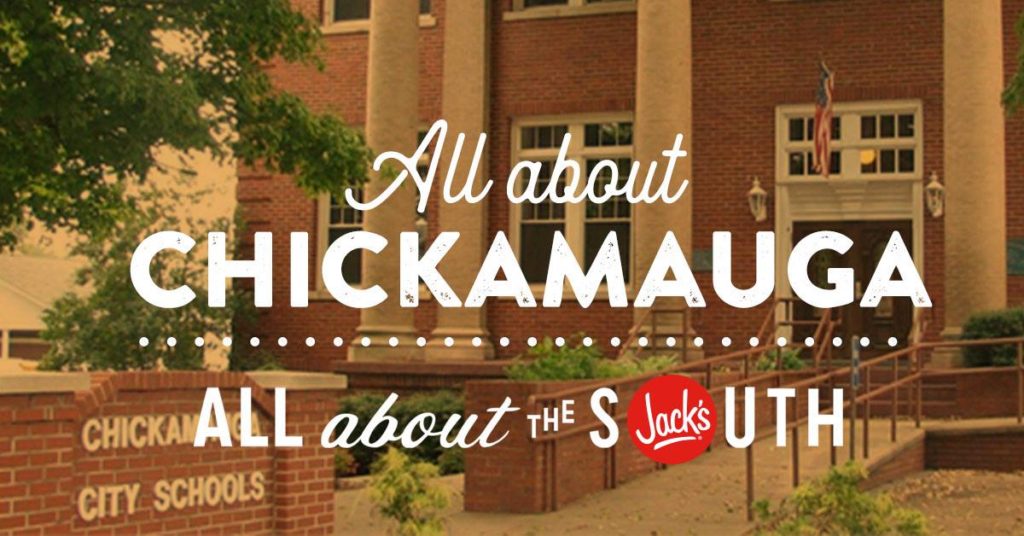 The new Jack's restaurant in Chickamauga located 12622 North Hwy 27 is set to open on Saturday December 29th at 5:00 A.M.

This is Jack's second Store of the Future! This store will focus on what makes Jack's a true southern gem.
The store will feature a biscuit maker glass so you can see our fluffy buttermilk biscuits being made from scratch, an isolated ice cream machine to see your creamy cone being hand dipped by our hostesses, a timeline of our Jack's heritage and a front porch to enjoy your supper on a nice evening.
Grand Opening Details below: 
Jack's will open its newest Store of the Future location in Chickamauga, Georgia located 12622 North Hwy 27 on Saturday December 29th at 5:00 A.M.
Be sure to join us for the 5 days of Jack's celebration! Check out all the details below:
Giveaway:
One lucky winner will walk away with free Jack's for a year!
Rules for entering:The grand-opening celebration will also extend online with a chance for one lucky person to receive Free Jack's for a Year!! The social media contest will run on Facebook only, from December 21st-December 29th. The winner will be selected on December 30th.
Click here to enter: https://woobox.com/9p5ksh
5 Days of Jack's:
Day 1: December 29th
First 50 customers will win Free Jack's Breakfast for a Month.
During the Grand Opening Celebration on December 29th, from 5 AM-7 PM, Jack's is going to be doing 4 giveaways at 7 pm. Prize will include 2 $50 Jack's gift cards, 2 $100 Jack's gift cards, and $500. Also, we will be giving away 200 thank you cards including a courtesy card.
Rules for entering: To enter into the drawing you must register for Delicious Deals. Must be present at each giveaway time frame in order to win. Only one entry per person. No purchase necessary.
Day 2: December 30th
One coupon for a free pie to be redeemed the week following the grand opening. *while supplies last
Day 3: December 31st
One coupon for a free butter biscuit to be redeemed the week following the grand opening. *while supplies last
Day 4: January 1st
One coupon for a ice cream sundae to be redeemed the week following the grand opening. *while supplies last
Day 5: January 2nd
One coupon for a free cheeseburger to be redeemed the week following the grand opening. *while supplies last