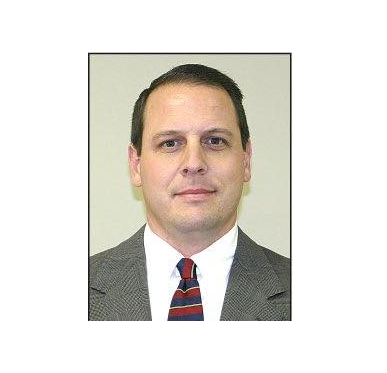 City of Glennville Mayor Chris Roessler convened a council meeting for the last time earlier this month, but after four years on council and eight years as the city's top leader, he has much to tout as his tenure in city government comes to a close.


The December council meeting was an emotional one as council members and city employees thanked Roessler for his service to the city and everyone exchanged well wishes for 2020. He said it was tough to say goodbye. "I'm passionate about that position. If you're passionate about it, it just makes you emotional," he said in an interview.
Roessler, who works at Rotary Corp. in Glennville, has balanced international travel for work, family life, and city governance for more than a decade but announced in the fall that he would not seek re-election. The juggling of duties is a challenge for most in elected office, but Glennville has had a number of not-so-normal disasters in the last three years, including three major hurricanes and two destructive fires. Roessler credited the support of his Rotary Corp. family and the people around him personally and within the city for the growth and successes over the last several years.
"Without the administration and the staff of the city that we have here, I wouldn't have been able to do it. You're only as good as the people that are behind you," he said. 
Roessler said he has worked to be accessible and transparent in all things city business over the years, noting that he made every effort to keep council members in the loop on matters both positive and negative and took an active role in day to day operations whenever he could. 
Rewrite of the city charter

– The mayor and council revamped the city's governing document in 2017, updating the 100-year-old document.

Establishment of a city website, online billing for water bills, and updated technology.

Implementation of electronic radio water meters

, which eliminated issues with proper readings and helped save staff time.

Refinance of the bond for the WasteWater Treatment Plant

reducing the term of the bond by 10 years and saving taxpayers thousands of dollars.

Continued efforts to address the aging infrastructure

by applying for and obtaining Community Development Block Grants (CBDG) grants to offset costs paid locally by taxpayers.

Response to two major fires

– downtown and in the public works building – as well as the way the community came together in the aftermath.





Roessler said the fire downtown was the worst feeling to have as a mayor. "To get a call at 3 o'clock in the morning that your downtown is on fire, there just isn't anything to compare that to."

Preparedness overhauls for Hurricane Matthew/Hurricane Irma

. Like most cities impacted by Hurricane Matthew, the storm revealed a number of the city's vulnerabilities ahead of the storm, but Roessler said the city is now more adequately prepared for future storms as evidenced when Hurricane Irma moved through. The City received grants for backup generators and has built bridges with cities in the southeast to aid in response efforts after a storm as well.

TSPLOST passage.

As a result, 90% of the city streets have been or will be resurfaced, a feat that could not have been done on city taxes alone.

Remodel of City Hall,

which saved thousands by using what was already in place and updating the people's building.

Ranking as one of the 10 safest cities in Georgia

with a population of over 5,000

,

an award Roessler credits to the local and county law enforcement but also to the citizens who he says have taken ownership of their community and are actively engaged in what's going on.




 

Clean and transparent financial audits without any deficiencies

.
"None of this is all directly related to the mayor alone. The council and city staff are without a doubt part of the accomplishments, too," he shared. " A lot has been done that probably has not been on the surface, but I know it's helped make our city better." When asked if there was anything he felt like he did not get to in his 12 years, Roessler said he is comfortable with what has been accomplished. 
"Chris has been an extremely dedicated elected official who has served unselfishly for our City, its employees and its citizens.  Most elected officials are not willing to 'work in the trenches among their employees', but Mayor Roessler has and those acts are not forgotten.  He has been a dedicated, compassionate and most importantly, ethical elected official and will be missed by all who have had the honor of serving with him." 
– City Manager Amy Murray
On lessons learned, Roessler says he had this vision, when he was first elected, that he would make great changes and overall all kinds of things, but once he took office and really learned how much things cost and how much taxes would have had to increase to do all of those things at once. That, he says, has added to the content he has for his time in office, which has been led by a fiscal approach: does the city have the financial means to do this?
But all in all, Roessler is just appreciative of the opportunity to serve his community. "I just want to thank the citizens for the opportunity to serve and for trusting me to make these decisions. Without them, everything would have been much for difficult. It's very much a family affair here, we've all been in the trenches together making tough decisions and it's just been an honor."
For now, he's looking forward to a slow down and spending more time with his family. As for the possibility of another stint in political office, Roessler says he isn't ruling it out.