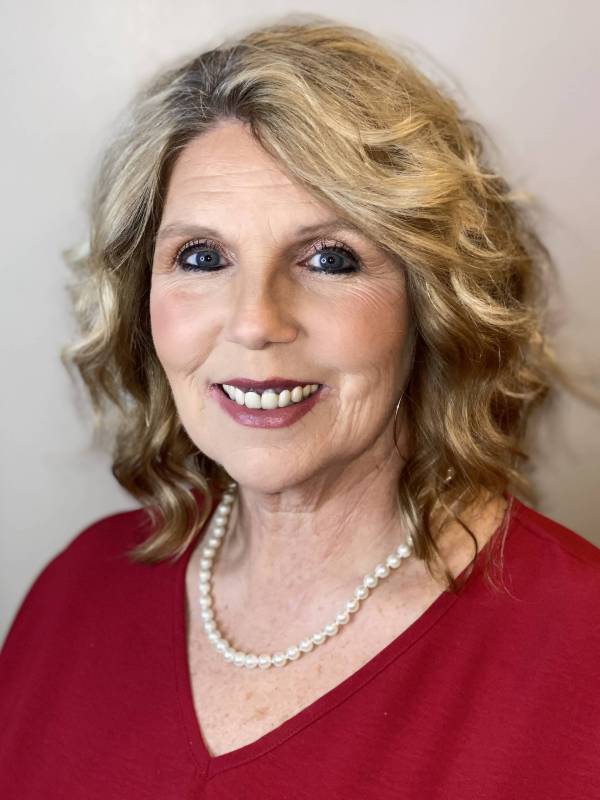 Due to the social distancing guidelines, we have converted our traditional AllOnGeorgia candidate video interviews into short questionnaires. Each candidate in the race was provided an identical questionnaire with the same deadline. Answers were not edited in any way.


The Primary Election was moved to June 9th.
The last day to register to vote in the primary is May 11th.
Early voting begins May 18th.
To sign up to volunteer as a poll worker, click here.
---
Please

 

provide

 

a

 

brief

 

bio

 

on

 

yourself.
My name is Bridget McDaniel Beecher. I was born and raised in Reidsville, Georgia and I am daughter of the late Bobby and Glenda McDaniel. I am a graduate from Pinewood Christian Academy and Brewton Parker College. I am married to Willie Beecher and we have 3 children, Cody, who is engaged to Haley Hodges, Callie and Cade. We attend Pineview Baptist Church. I have been employed as a Deputy Clerk since June of 1996. I was hired by Clerk of Court Pansy Godbee while living in Waynesboro and once we returned to Reidsville, I was hired by Clerk of Court Debbie Crews and continued working for Clerk of Court Sherry Bland until the first of March, 2020, when a leave of absence was required in order for me to seek this office. I have over 23 years of work experience as a Deputy Clerk. I have a vast knowledge in all areas of Clerk duties.
What

 

experience

 

do

 

you

 

have

 

that

 

properly

 

equips

 

you

 

for

 

the

 

position

 

of

 

Clerk of

 

Court?
I have over 23 years work experience as a Deputy Clerk in both Burke and Tattnall counties. I have worked in all areas of the office, more specifically as the habeas corpus, juvenile, filed deeds and plats, and civil and criminal cases along with working with all of the Judges and their staff.  Up until recently I was the one of the first clerks to greet and assist you and you entered the office.
How

 

do

 

you

 

view

 

the

 

day-to-day

 

role

 

of

 

the

 

Clerk

 

of

 

Court?

 

(The

 

balance between

 

managing

 

the

 

office,

 

working

 

with

 

other

 

elected

 

officials,

 

and

 

general public

 

servant

 

work;

 

daily

 

duties

 

and

 

responsibilities;

 

etc.)
The Clerk of Courts office is primarily a public service office due to it being the liaison between the Superior and State Court Judges, Law Enforcement and the public. The main responsibility of this office is to insure all documents are filed in a timely manner and are easily accessible. Serving the public on a daily basis is also one of the main priorities in making sure that they feel welcomed and that all their questions and needs are met. Being able to communicate and work with the attorneys and their staff is also part of our daily task.
What

 

practices

 

are

 

in

 

place

 

in

 

the

 

Clerk's

 

Office

 

that

 

you

 

think

 

are

 

important

 

to

 

carry over into a new administration?
Filing and maintaining all documents in a timely manner is a vital practice in this office.  It makes our job easier when assisting the public, attorneys and our Judges.  Also, having employees who are trained in specific areas of the office make helping each individual easier and also helps the work flow more efficiently.
How

 

can

 

the

 

Tattnall

 

County

 

Clerk's

 

Office

 

be

 

more

 

efficient?

 
Ensuring that all employees are cross trained and have reasonable knowledge in each and every aspect of the office.  This a very important way in which this office can be more efficient. 
How

 

can

 

the

 

Clerk's

 

Office

 

be

 

more

 

transparent

 

about

 

activities

 

and

 

finances?
The Clerk's office is responsible for receiving and distributing probation fees and fines for the State and Superior Courts.  We have a program in place at this time that I feel is very transparent as it has the capability to break down the monies and where the monies are to be distributed. The program also receipts copies and new cases filed, and real estate documents as they are received.
What

 

types

 

of

 

practices

 

do

 

you

 

plan

 

to

 

implement

 

to

 

advance

 

the

 

office

 

technologically? 
There are several items that I would like to implement if elected.  I would like to complete the set up the option to use debit or credit card for payment, as most people no longer carry cash or checks. I feel like this would be an asset to customer service if we offered this to the public.  I would also like to set up a web site which would include the important dates for court,  jury selections, cancellations, etc. This would make important information easily accessible for the citizens of Tattnall County.  I would also like to implement the addition of an after hours drop box. I feel that it would not only help the attorneys but the public as well.
Will

 

any

 

other

 

employment

 

or

 

business

 

venture

 

in

 

which

 

you

 

are

 

vested

 

present

a conflict of interest for you as Clerk of Court? Please explain your answer.
The Clerk of Courts Office will have my 100% undivided attention as I am not involved in any other business ventures or any other employment.
Why

 

do

 

you

 

want

 

to

 

be

 

the

 

next

 

Clerk

 

of

 

Court

 

of

 

Tattnall

 

County?
Growing up the daughter of a Georgia State Trooper I have the upmost respect for our government and political system. Having been a Deputy Clerk in both Burke and Tattnall county, I realize how important this position is to our county and our community. I feel that my work experience, work ethics and my desire to serve the citizen as their next Clerk of Court is what drives to me to seek this position.  I hope to maintain a professional and welcoming atmosphere in this office so that everyone who walks in and out, whether a customer or county or state employee feel they have been assisted to the best of this offices' ability.  Interaction with the public, city, and state employees is the heartbeat of the office. I have enjoyed working and helping each and every individual over my years of working in this capacity. 
Is

 

there

 

anything

 

else

 

you

 

would

 

like

 

the

 

public

 

to

 

know

 

about

 

you?
If anyone would like to contact me, they can message me on my Facebook page Bridget Beecher for
Clerk of Court, email me at bbeecher1124@gmail or call me at (912)293-7374.
I would like to take this opportunity to thank the citizens of Tattnall County for their support and looking
to service you as your next Clerk of Court.