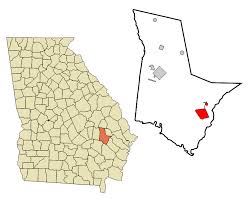 **This article has been corrected to reflect the investigation by the GBI is into the Tattnall Tax Commissioner's Office, not the Tax Assessor's Office. Different information has since been provided to AllOnGeorgia. We apologize for the confusion.

Thursday has proven to be a troubling day in Tattnall County.

AllOnGeorgia has confirmed that the Georgia Bureau of Investigation is currently working on an open investigation at the Tattnall County Tax Commissioner's Office.
Tax Commissioner Dale Dutton contacted Commission Chair Jackie Trim, County Manager Frank Murphy, and Sheriff Kyle Sapp mid-morning Thursday when discrepancies attributed to a single employee in the office were discovered while conducting an annual audit. Sapp then contacted the Georgia Bureau of Investigation who arrived at the Tax Commissioner's Office after lunch. The GBI has reportedly taken over the documents related to the audit.
The employee was not immediately named, pending official statements from the GBI, however, County Manager Frank Murphy said that as details became available, the employee in question offered her resignation.
Representatives from Lanier, Westerfield, Deal & Proctor, an auditing firm out of Statesboro Georgia, were reportedly at the office as well.
More details will be provided as they become available.