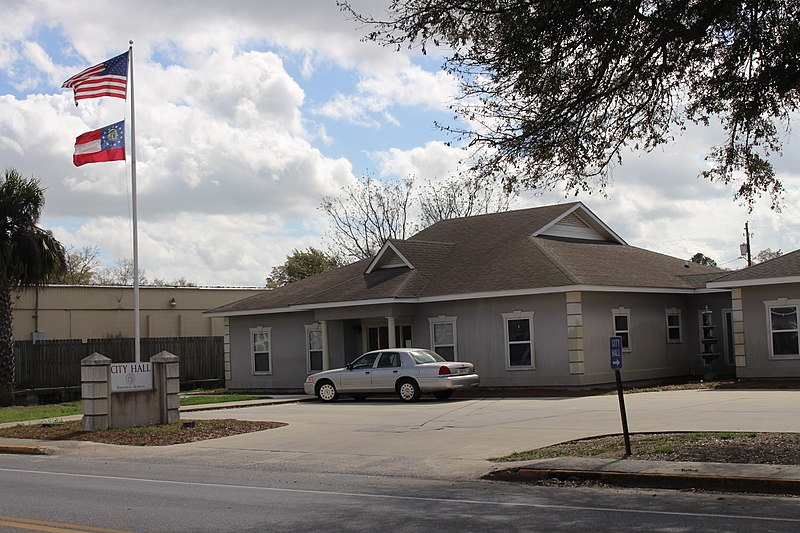 Now former City of Reidsville building inspector, Lew Graham, contacted All On Georgia following Tuesday's city council meeting over concerns of his input on the Cheney & Cheney Law Office.

During the October 5th work session meeting, under questioning by citizens, Mayor Eddie Rewis said that the building had been inspected and that "Lew" had been in and out of the Cheney Law Office.
Mr. Lew Graham contacted All On Georgia to set the record straight claiming that he has never visited the Cheney Law Office in Reidsville in an official capacity for the City. He said he has been in the building for personal real estate closings, but not for the purposes of a land purchase. Graham went on to say that he was never even asked by Mayor Rewis, any council member, or any official from the City of Reidsville to look or perform a formal inspection of the Cheney Law Office, as Mayor Rewis stated at the public meeting. In that same meeting, Councilman John Wingate also said the city had been "consulting with him."
Lew said Mayor Rewis contacted him ahead of the September 29th meeting to ask him three questions:
What does it cost to build a NEW commercial building?
Lew responded it is about $100 per square foot.
What does 2 square acres cost in the city of Reidsville?
Lew responded about $60-80k
What would it cost to asphalt the adjacent lot?
Lew responded that he didn't know the answer to that question.
After much discussion, Lew Graham told All On Georgia that he was not even qualified to be assessing for asbestos, lead paint, or anything necessary for renovations of that building as his focus and understanding rests in new construction. He is a certified Georgia Real Estate Inspector as well, but few people in the state are certified to assess all concerns for a single inspection.
Following the controversy, Lew Graham submitted his resignation to Mayor Rewis last week, not believing he is the man for the job the City of Reidsville needs done at this time.
Reidsville mayor says he'll cover the overages of renovation costs.

Posted by Jessica Szilagyi on Wednesday, October 14, 2015