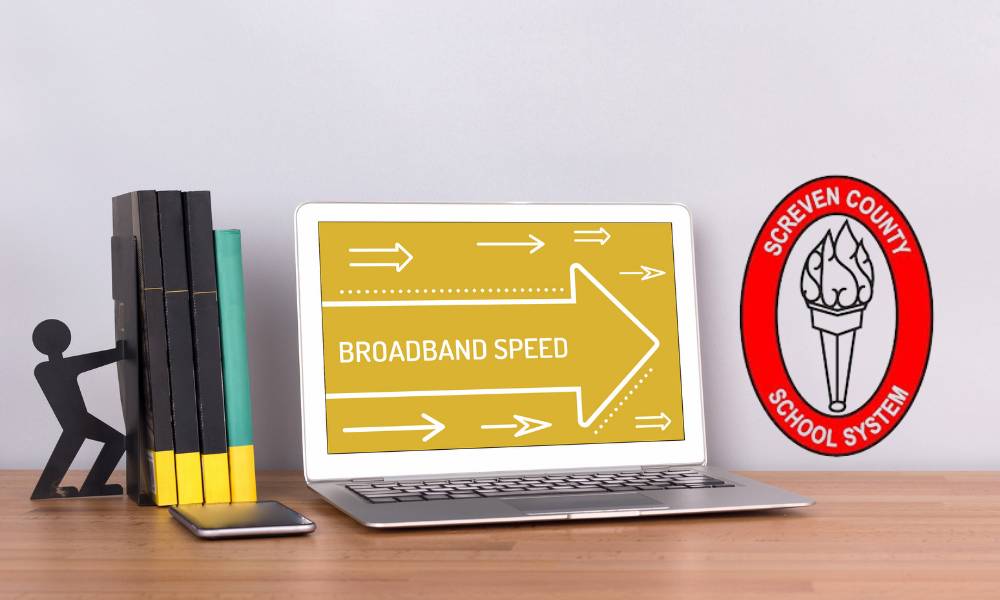 In May of this year Governor Brian P. Kemp announced a donation from AT&T to the Georgia Foundation for Public Education (GFPE). The donation enabled the deployment of 448 Wi-Fi Rangers to 36 school districts in Georgia.

Multiple state agencies came together in collaboration to extend the impact of this gift from AT&T. State Superintendent Richard Woods expressed his thanks, "I wish to thank our industry partners for their generosity and commitment to Georgia's kids, and the Georgia Foundation for Public Education, Innovation Fund Foundation, and Governor's Office of Student Achievement for their partnership as well. Expanding Wi-Fi access will be a powerful support for school districts' summer learning programs, and will ensure a more equitable education system into the new school year."
GFPE also welcomed flexibility within each school district as they created their own personalized mobilization plans in their goal to reach the highest numbers of unserved students in their communities.
"Clearly we are seeing the impact as public and private companies are coming together to collaborate with our state agencies, as we continue to seek out creative ways to help Georgia," stated Paige Pushkin, Executive Director of the Georgia Foundation for Public Education. "Investments like this one from AT&T not only work to solve immediate challenges as a result of the pandemic, but also provide long term economic development and stability along with an educated and ready workforce," added Pushkin.
Superintendent Jim Thompson of Screven County Schools said: "We greatly appreciate the coordinated effort from GaDOE, GFPE, and AT&T to supply us with the Wi-Fi Rangers. Screven County is one of the largest counties in the state geographically and has a population of about 15,000 residents, many of whom live in poverty. We do have a unique distinction in rural counties for having a relatively high level of internet connectivity county-wide. Nevertheless, there are gaps in connectivity in our most remote, rural areas. With about one-third of our students receiving virtual instruction at this time, ensuring connectivity in these areas has been critical. The Wi-Fi Rangers are a great help in addressing this need."
Click here for the 6-month progress report 
Other recipients:
Superintendent Chris McMichael, Barrow County Schools: "When we started school with 100% online learning in August, we mobilized 16 school buses mounted with Wi-Fi rangers and parked them in areas of our county that did not have access to the internet at home. We had one family that reached out to the school district in need of internet access. We were grateful that we were able to modify the bus location to provide the Wi-Fi hotspot closer to their home for their four children. That would not have been possible without the donation of the AT&T Wi-Fi Rangers."
Superintendent Chris Forrer, Franklin County Schools: "I am extremely grateful for the donation by GFPE and AT&T of Wi-Fi Rangers to the Franklin County School System. Whether they were used by students who were temporarily quarantined to keep up with their classwork, or by students who chose to attend school virtually full-time, this donation was essential to their learning. On behalf of our entire staff and community, we wish to thank GFPE and AT&T for their generosity and kindness."
Superintendent Kenny Garland, Jasper County Schools: "Our system is faced with the lack of connectivity throughout a major portion of the county. This summer, our transportation and school nutrition departments teamed to provide 'Lunch and Learn' opportunities for students throughout Jasper County. The access to a good meal plus the ability to connect, courtesy of the Wi-Fi Rangers, helped with the void of education due to the pandemic. The generosity of AT&T to provide these devices for students across the State of Georgia closed gaps of learning opportunities."