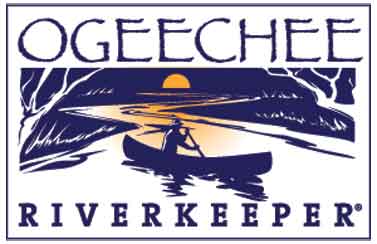 The Ogeechee Riverkeeper has joined the legal battle in the fight against the proposed landfill in Screven County.
The announcement came late Friday afternoon, three days after Commissioners voted to lift a moratorium on solid waste management matters and following Atlantic Waste's lawsuit against Screven County.
The Ogeechee Riverkeeper and concerned citizens from Screven County have filed a motion to intervene on behalf of the Screven County Board of Commissioners and each individual commission member in a lawsuit filed by Atlantic Waste Services on October 17th.
Ogeechee Riverkeeper is a Waterkeeper Alliance member organization based in Savannah, GA. Their mission is to "protect, preserve and improve the water quality of the Ogeechee River basin."
According to a news release issued by the entity on Friday, the two groups – Screven County Citizens Against Regional Landfill, Inc. and Ogeechee Riverkeeper – along with several individual citizens will "seek to represent the interests and concerns of the citizens who live in the area impacted by the proposed landfill and anyone interested in the protection of water resources of the entire Ogeechee River basin."
From the news release:
"We have opposed the development of this regional landfill since it was first proposed in the spring and have worked to support the citizens of Screven County in their work to protect their natural resources," said Damon Mullis, Riverkeeper and Executive Director. "We believe that the proposed regional landfill is a clear threat to water quality not only to the local streams and Ogeechee River, located only two miles away, but also to the groundwater of the region. Because of these threats to our water resources, we feel that we must step in to defend the quality of water that so many of us depend on for drinking and recreation.
Don Stack of Stack & Associates is representing Ogeechee Riverkeeper and citizens. The lawfirm has offices in Atlanta and Savannah and has been represented individuals around the state in various property rights matters.