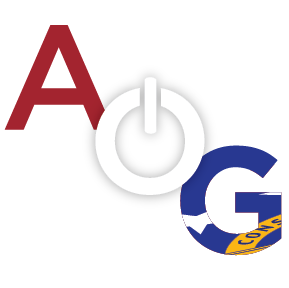 Cars, guns, and a uniform with protective gear. Those are the basic needs of a law enforcement officer to conduct their day-to-day duties, but it seems that not every Sheriff's Office in Georgia has the funding those essentials.
Newly sworn Sheriff Alfonzo Williams hit the ground running when he took office last week. He's been prepping with plans, budget requests from the County Commissioners, and even educational courses to bring him up to speed, but one of the biggest obstacles he's currently facing is that his deputies do not have protective vests.
And they're not alone.
Williams, who oversees an 88-person agency just south of Augusta, recently attended the four week course for new sheriffs put on by the Georgia Sheriff's Association. Of the 36 that attended, 15 reported that they are unable to fund vests for their deputies. Worse, nine of those 36 said deputies were responsible for purchasing their own gun.
In Burke County, the Board of Commissioners have made an effort to allocate additional funds for necessary vehicles and equipment for the Sheriff's Office, but they were also charged with adjusting salaries for new deputies coming on board. With so many vacancies and a desperate need for more manpower, the county made the decision to fund the salaries.
Chief Deputy Lewis Blanchard said some deputies have a vest that they purchased with their own money or were provided years back but have since expired. Depending on the type and brand of the vest, most have a life of five to seven years before they begin breaking down.
"We tell our deputies to treat every call like it's their mother, brother, best friend. But in return, our deputies are our family, and I wouldn't send my brother out to serve in a vest that's expired by one month, much less one that's a year old," Blanchard said.
The Office is working through the grant process, but those can take several months to a year to come through, if they do, and given the climate around police officers right now, their need is immediate.
So the office has partnered with the Georgia Police Benevolent Association's non-profit arm, the Police Benevolent Foundation, to raise the money themselves. The agency is using their Facebook page to promote the sponsorship levels available:
"Donate Any Amount" – Help Support LEO's – It's Appreciated.
"SPONSOR A DEPUTY" – $1,000.00
Personally present the Deputy with his or her vest for duty.
"SPONSOR A SWAT OFFICER" – $3,500.00
Personally present the Full Upper Body Vest to a SWAT Officer.
And it seems to be working. So far, the Office has received one $10,000 donation, a few $1,000 donations, a $500 donation, and a pledge from a Burke County business owner to donate 20% of his profits over the coming months.
The Burke County Sheriff's Office needs a total of 61 vests for deputies and 15 for SWAT officers.
They know the mountain is steep, but the goal is to equip patrol deputies responding to domestic violence calls and traffics stops in the next six weeks while gradually equipping others in different divisions as they're able to raise funds.
TO DONATE:
Contact
The Police Benevolent Fund Representative – Pat Cullinan: 706-533-3352 or PCullinan@sspba.org
Chief Deputy Lewis Blanchard with BCSO: L.Blanchard@BurkeCounty-GA.gov
Burke County's county seat is Waynesboro but includes Sardis, Midville, Girard, and Vidette as well. The county population is estimated to be around 23,000.