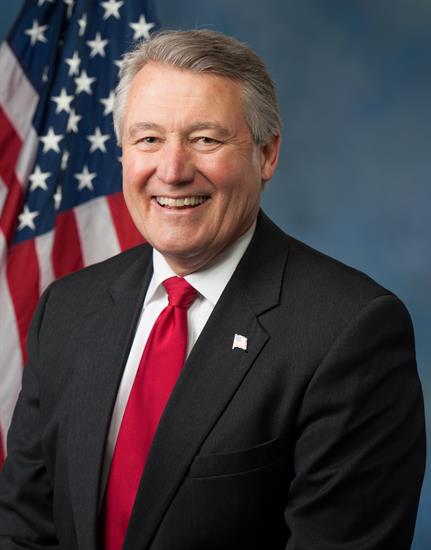 Staff members from the Office of Congressman Rick Allen will be in Sylvania in December to answer questions and address concerns from constituents of Georgia's 12th Congressional district.

These office hours offer the opportunity for constituents to receive personal assistance from Congressman Allen's office in the community, as opposed to visiting one of the permanent offices located in Richmond, Toombs, Laurens, and Bulloch counties.
There will be no formal presentation nor will Congressman Allen be in attendance. These office hours are about one-on-one visits between staff and Georgia-12 constituents. Staff will be available to assist with a number of federal issues, including problems with federal agencies, such as Social Security, Veterans Affairs, Medicare, and others.
Screven County
WHEN: Friday, December 6th from 2:45 to 4:15p.m.
WHERE: Screven County Courthouse, Commission Boardroom
216 Mims Road
Sylvania, GA 30467
"Constituent service has always been a top priority of mine since being elected to represent Georgia's 12th district in Congress," said Congressman Allen. "My staff and I stand ready to help with issues experienced at the federal level and I am pleased to offer this opportunity for my office to provide constituents direct assistance closer to home."
Other stops include:
Coffee County
WHEN: Tuesday, December 3rd from 10:00 a.m. to 12:30 p.m.
WHERE: Douglas/Coffee County Chamber of Commerce
114 North Peterson Avenue
Douglas, GA 31533
Jeff Davis County
WHEN: Tuesday, December 3rd from 2:00 p.m. to 4:00 pm
WHERE: Chamber of Commerce
95 East Jarman Street
Hazlehurst, GA 31539
Burke County
WHEN: Thursday, December 5th from 9:30 a.m. to 11:30 a.m.
WHERE: County Commission Boardroom, Burke County Courthouse
111 East 6th Street
Waynesboro, GA 30830
Columbia County
WHEN: Thursday, December 5th from 1:00 p.m. to 3:00 p.m.
WHERE: City of Grovetown
103 Old Wrightsboro Road
Grovetown, GA 30813
Treutlen County
WHEN: Friday, December 6th from 9:00 a.m. to 10:30 a.m.
WHERE: Treutlen County Commissioners Office
1830 Martin Luther King Jr. Drive
Soperton, GA 30457
Montgomery County
WHEN: Friday, December 6th from 11:00 a.m. to 12:30 p.m.
WHERE: Montgomery County Courthouse
400 South Railroad Avenue
Mount Vernon, GA 30445
Wheeler County
WHEN: Friday, December 6th from 1:30 p.m. to 3:00 p.m.
WHERE: Alamo City Hall
105 Commerce Street
Alamo, GA 30411
Effingham County
WHEN: Friday, December 6th from 12:30 to 2:00 p.m.
WHERE: Effingham County Board of Commissioners Administrative Complex
601 North Laurel Street; Enter through door on North Pine Street
Springfield, GA 31329
Appling County
WHEN: Wednesday, December 11th from 9:30 a.m. to 11:00 a.m.
WHERE: Appling Courthouse Annex, Commissioners Meeting Room
69 Tippins Street
Baxley, GA 31513
Tattnall County
WHEN: Wednesday, December 11th from 12:30 p.m. to 2:00 p.m.
WHERE: Glennville Welcome Center
136 South Veterans Boulevard
Glennville, GA 30427
Evans County
WHEN: Wednesday, December 11th from 2:30 p.m. to 4:00 p.m.
WHERE: Claxton City Hall
206 West Railroad Avenue
Claxton, GA 30417
Jenkins County
WHEN: Thursday, December 12th from 9:30 a.m. to 11:00 a.m.
WHERE: Millen City Hall
919 College Avenue
Millen, GA 30442
Emanuel County
WHEN: Thursday, December 12th from 12:30 p.m. to 2:30 p.m.
WHERE: Emanuel County Commission Board Room
101 North Main St.
Swainsboro, GA 30401
Candler County
WHEN: Thursday, December 12th from 3:00 p.m. to 4:30 p.m.
WHERE: Metter City Hall
49 South Rountree St.
Metter, GA 30439