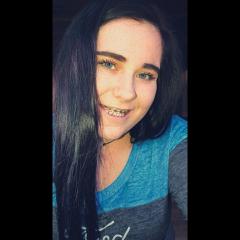 UPDATE: 2:15 PM – SHE HAS BEEN LOCATED

The Paulding County Sheriffs Office is asking for your help. Katie Lankford, is a 17-year-old white female and she has gone missing. She is 5′-05" and 210 lbs. She has red and brown hair with highlights. She has braces and a tattoo on her right ankle.  She was last seen wearing a black Columbia jacket, blue jeans, unknown shirt. She was last seen on 03/12/2018. She may be driving a white Saturn 4 door, tag RID8738 with a cross on the back drivers side window.
If you have information that can assist in helping safely locate Katie Lankford, please call 911.