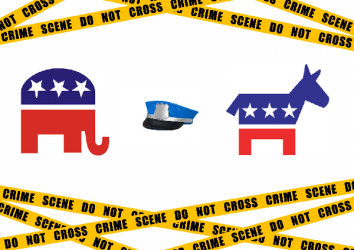 In addition to the Executive Order signed by President Trump on Tuesday, there are two bills pending before Congress which seek to overhaul policing at the local, state, and federal levels.
Here's a side-by-side comparison of the 100+ page bills.
President Trump's Executive Order signed Tuesday can be read here.
Read the full text of the Democratic Justice in Policing Act of 2020
Read the full text of the Republican Just and Unifying Solutions to Invigorate Communities Everywhere (JUSTICE) Act of 2020
President Trump and U.S. Attorney General William Barr have both said they oppose reforming qualified immunity.
Presidential contender Joe Biden's spokesman, Andrew Bates, said in a statement, "As his criminal justice proposal made clear months ago, Vice President Biden does not believe that police should be defunded. Biden supports the urgent need for reform–including funding for public schools, summer programs, and mental health and substance abuse treatment separate from funding for policing–so that officers can focus on the job of policing."
Other sponsors of GOP JUSTICE Act: (statement/press release linked in name)
Other sponsors of Democratic Justice in Policing Act: (statement/press release linked in name)