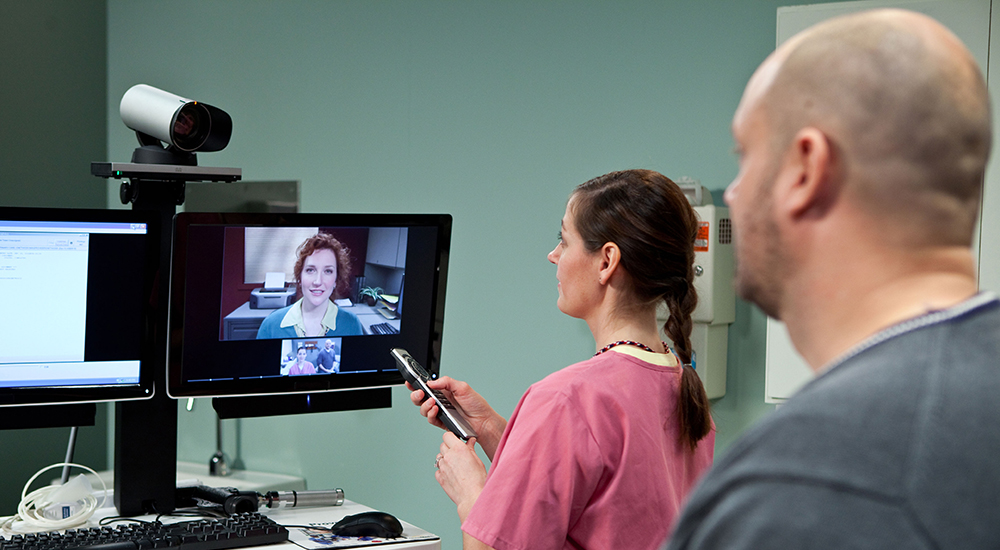 As a result of a partnership with Verizon, Veterans who are customers of the telecommunications company, as of June 27, will have unlimited access to the U.S. Department of Veteran Affairs' (VA) VA Video Connect telehealth app.

Veterans will be able to access VA Video Connect, which uses the cameras on computers, smartphones or tablets, to let Veterans talk and interact with their VA care team over a live, encrypted video stream, anywhere across Verizon's nationwide 4G LTE network, without incurring data charges.
"VA's telehealth app for streaming live video sessions between patients and health care providers is another testament to our shared journey to fully integrated, seamless access to health care for our Veterans, no matter where they live," VA Secretary Robert Wilkie said in a news release issued this week..
Accessing VA Video Connect is easy: For iOS devices, VA Video Connect is available at the Apple App Store; for all other devices, a telehealth session launches automatically after a Veteran user selects an emailed session.
"We're proud to deepen our support of Veterans," said Mike Maiorana, senior vice president, Public Sector, Verizon. "Regardless of whether they live in city centers or rural areas, Veterans should be able to access the VA's telehealth resources."
The VA also recently began partnering with the Corporation for National and Community Service (CNCS) to engage Senior Corps volunteers in support of VA's Choose Home Initiative, enabling older Veterans to receive needed homemaker and daily living support in their homes, rather than move into health care institutions.
CNCS is the federal agency that leads national volunteering and service efforts. Senior Corps volunteers are a nationwide network of service programs for volunteers age 55 or older who commit their time to a wide range of community needs. CNCS mobilizes Senior Corps volunteers to provide homemaker and in-home respite care services to eligible Veterans, so those Veterans can remain in their own homes, live more independently and stay close to their families, caregivers and support services.
Department of Veteran Affairs.