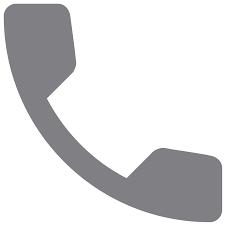 Center surpasses prior year's record, increasing access to more Veterans
The U.S. Department of Veterans Affairs' recent release of the 2018 data for the Veterans Crisis Line (VCL) confirms the call center continues to outpace last year's metrics by providing faster, more effective assistance to Veterans and their loved ones.

VCL's fiscal year 2018 performance metrics show that since 2017, the number of calls routed to contingency crisis call centers decreased from 44,263 to 1,056, and the average speed to answer calls decreased from 8.44 seconds to 7.23 seconds.
"The VCL is there for you if you are in crisis, or if you know someone who you think may be going through a difficult time," said VA Secretary Robert Wilkie. "VCL provides quick access to trained, caring and qualified responders able to help service members and Veterans through a crisis and link them to local VA suicide prevention coordinators for more support."
VCL connects Veterans in crisis and their families and friends with highly trained VA responders through a confidential toll-free hotline, online chat or text. It is now the largest crisis call center in the world and a recognized leader in call-center intervention services. VCL currently answers nearly one-third of all calls placed to the National Suicide Prevention Lifeline, which last year received over 2 million calls.
Since its inception in 2007, VCL responders have answered more than 3.9 million calls, conducted more than 467,000 online chats and responded to more than 123,000 texts. Their efforts have resulted in the dispatch of emergency services nearly 119,000 times to Veterans in need.
Veterans who are in crisis or having thoughts of suicide, and those who know a Veteran in crisis, can call VCL for confidential support 24 hours a day, seven days a week, 365 days a year. Call 800-273-8255 and press 1, send a text message to 838255, or chat online at VeteransCrisisLine.net/Chat.
This is a press release from the US Department of Veteran Affairs.