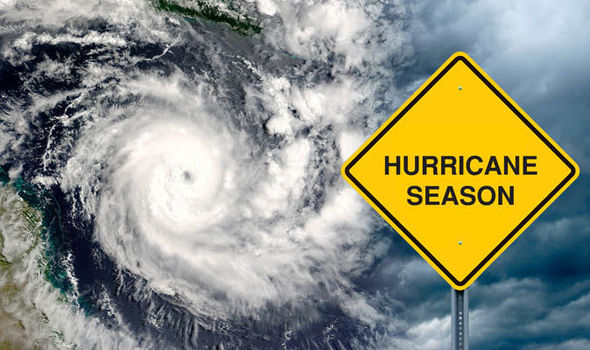 It's time for round six of 2020. Hurricane Season begins on June 1.
An above-normal 2020 Atlantic hurricane season is expected, according to forecasters with NOAA's Climate Prediction Center, a division of the National Weather Service. The outlook predicts a 60% chance of an above-normal season, a 30% chance of a near-normal season and only a 10% chance of a below-normal season. The Atlantic hurricane season runs from June 1 through November 30.
NOAA's Climate Prediction Center is forecasting a likely range of 13 to 19 named storms (winds of 39 mph or higher), of which 6 to 10 could become hurricanes (winds of 74 mph or higher), including 3 to 6 major hurricanes (category 3, 4 or 5; with winds of 111 mph or higher). NOAA provides these ranges with a 70% confidence. An average hurricane season produces 12 named storms, of which 6 become hurricanes, including 3 major hurricanes.
Georgia Insurance and Safety Fire Commissioner John F. King is reminding  consumers that now is the time to check and see if your homeowners, renters, or business insurance policy is sufficient enough to cover the potential damage this hurricane season could bring.
Georgians who live in coastal counties face the most danger when a hazardous storm or hurricane strikes. However, as we have seen the last few years, people living inland can still face heavy rain, very strong winds, and even flooding. 
"It is strongly recommended you contact your agent to check on your homeowners, business, or flood insurance policy to see if you have sufficient coverage. Remember, flood insurance policies take 30 days to go into effect," said Commissioner King. "Waiting for your home to be in a hurricane's potential path is entirely too late to inquire about flood insurance."
Be sure to keep the follow in mind as you evaluate your existing coverages heading into hurricane season:
Make a list of your covered items (furniture, electronics, appliances, valuables, etc.). This list should include pictures of the items as well. Maintaining both a written and electronic version of the list is recommended. It is also advised that you keep the written record somewhere outside of the home or business, such as a safety deposit box. The electronic version should be saved in your email or stored on Dropbox. Having an accurate, up-to-date record of your valuables is essential when filing a claim after a catastrophic storm.

Consider purchasing flood insurance. You can purchase up to $250,000 in federally-backed flood insurance from the NFIP (National Flood Insurance Program) for your home and up to $500,000 for your business. Some items that are covered in a policy from the NFIP include, but are not limited to: your home and its foundation, electrical and plumbing system, air conditioning unit, furnace, water heater, refrigerator, dishwasher, stove, window blinds, and removal of debris.

Decide whether or not you would like actual cash value coverage or replacement cost coverage. Actual cash value coverage will grant you only the current value of an item when you file a claim. To put it simply, you will get only "used" prices for your electronics, furniture, appliances, etc. On the other hand, replacement cost coverage will grant you enough money to purchase new items that were lost or damaged.