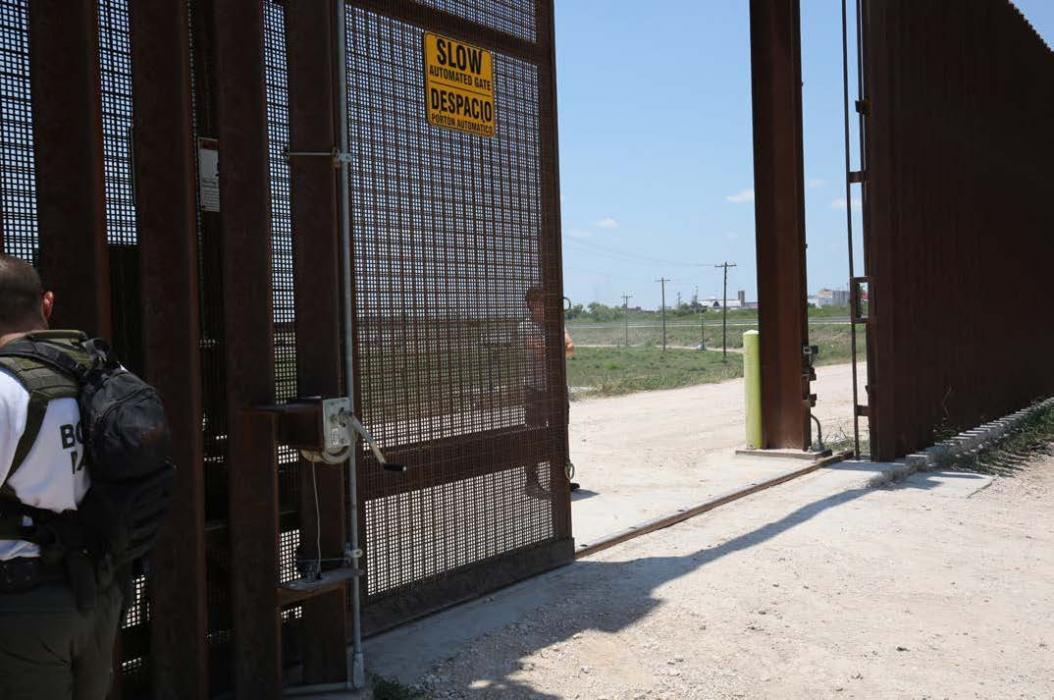 Three men were indicted by a federal grand jury Tuesday on charges that they were members of a migrant-smuggling operation based in Tecate, Mexico, that recruited juvenile drivers from San Diego high schools.

Cristian Hirales-Morales, Marcos Julian Romero and Sergio Anthony Santivanez, all U.S. citizens, were arraigned in federal court this afternoon before U.S. Magistrate Judge William V. Gallo.
According to the indictment, defendant Hirales is alleged to be the leader of the organization that smuggled undocumented migrants across the U.S.-Mexico border to various motels in the greater Los Angeles area. Once at these motels, Hirales' top lieutenants, including Romero and Santivanez, held the migrants until they received payments – usually $8,000 per person – from the migrants' sponsors. The organization used juveniles and young adults from local high schools as load drivers and recruited drivers using internet platforms like Craigslist. Hirales, based in Tecate, handled Mexico-based arrangements with migrants and smugglers. He also coordinated illegal crossings into the United States, tracked load drivers using live-location phone apps, and guided load drivers to the waiting migrants by sending pin drops with exact Google Maps coordinates, among other things, the indictment said. Once load drivers found the undocumented migrants, Hirales turned over the smuggling to his U.S.-based co-conspirators, who scouted border patrol checkpoints and handled smuggling fees at Los Angeles area motels.
Romero, allegedly a top lieutenant in the organization, recruited drivers and sent their personal information, such as photos of their driver's licenses and vehicles, to Hirales and the U.S.-based organizers and managers, the indictment said. Romero also tracked smuggling events from the border and directed the payment of smuggling fees at the Los Angeles area motels.  He dealt face-to-face with sponsors and collected smuggling proceeds in cash for the smuggling organization.
Santivanez, also an alleged manager in the organization, transported undocumented migrants; coordinated  smuggling events from the border; dealt with sponsors of the migrants and collected smuggling proceeds at the Los Angeles motels.
All three defendants were arrested on complaints after Hirales crossed the U.S./Mexico border at the Tecate Port of Entry. The indictment tracks particular alien smuggling events that occurred in July, August and September of 2019. It charges conspiracies involving bringing undocumented migrants to the United States, as well as transporting them once they were in the United States. Border Patrol investigators tracked command-level managers to hotels in the Los Angeles area and surveilled the exchange of smuggling fees conducted by Romero and Santivanez.  According to the indictment, the proceeds from the alien smuggling events were funneled back to Hirales in Mexico by codefendants Romero and Santivanez and other members of the smuggling organization.
"We will not allow criminal organizations to recruit our youth to smuggle people or drugs into our nation," said U.S. Attorney Robert Brewer. "We will bring the full power of the justice system down on these recruiters." Brewer praised the U.S. Border Patrol and prosecutors Timothy D. Coughlin and Zachary J. Howe for their work on the case.
Chief Patrol Agent Douglas Harrison stated, "I am proud of the great work our agents demonstrated in this investigation. Their actions have kept our communities safe and dismantled this dangerous smuggling organization."
This case is the result of ongoing efforts by the United States Border Patrol–San Diego Sector to target active transnational criminal organizations in the Southern District of California.  One of the principal missions of the United States Border Patrol is to identify, disrupt, dismantle, and prosecute high-level members of alien smuggling organizations.
DEFENDANTS                                            Case Number 19CR4089-DMS                  
Cristian Hirales-Morales                                 Age: 31                       Tecate, Baja California, Mexico
Marcos Julian Romero                                    Age: 21                       San Diego, California
Sergio Anthony Santivanez                            Age: 23                       San Diego, California
SUMMARY OF CHARGES
Count 1 (Defendants Hirales and Romero) – Conspiracy to Bring In Illegal Aliens for Financial Gain – Title 8, U.S.C., Sections 1324(a)(1)(A)(i), (a)(1)(A)(v)(I), and (a)(1)(B)(i)
Maximum penalty: Ten years in prison and $250,000 fine
Count 2 (All Defendants) – Conspiracy to Transport Illegal Aliens for Financial Gain – Title 8, U.S.C., Sections 1324(a)(1)(A)(ii), (a)(1)(A)(v)(I), and (a)(1)(B)(i)
Maximum penalty: Ten years in prison and $250,000 fine
Counts 3-6 (Defendants Hirales and Romero) – Bringing in Aliens for Financial Gain – Title 8, U.S.C., Section 1324(a)(2)(B)(ii); Aiding and Abetting – Title 18, U.S.C., Section 2; and Pinkerton v. United States, 328 U.S. 640 (1946)
Maximum penalty: Each count carries a mandatory minimum term of imprisonment of three years and a maximum of 10 years for the first or second violation. Any additional violations carry a mandatory minimum term of imprisonment of five years and a maximum of fifteen 15 years
AGENCY
United States Border Patrol