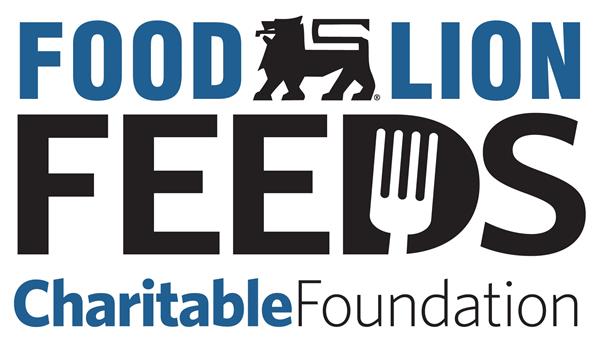 The Food Lion Feeds Charitable Foundation has distributed close to $400,000 in grants to 143 nonprofit organizations across its 10-state footprint. The grants will support the organizations' efforts to combat food insecurity and provide nutritional education to neighbors. A full list of organizations receiving grants can be seen below.
"Food Lion takes pride in being a part of the community in the towns and cities we serve. Through Food Lion Feeds and the grants provided by the Food Lion Feeds Charitable Foundation, we're happy to support our food bank partners and help those in need in these communities by providing access to food and meals, as well as investing in innovative programs that address the underlying causes of food insecurity," said Food Lion Feeds Foundation President Adam Bass.
Food Lion Feeds has helped provide more than 750 million meals to individuals and families since 2014 and has committed to providing 1.5 billion meals by 2025 through a combination of product, financial and equipment donations; disaster relief and recovery efforts; volunteer hours by associates; in-store retail campaigns; and the company's pioneering food rescue program.
Nonprofit organizations are eligible for grants if they are affiliated with Feeding America® or the United Way. The Food Lion Feeds Charitable Foundation holds two grant cycles each year. Organizations that meet the criteria and are interested in applying for the Foundation's fall grant cycle may apply for grants here.
| | | | | | |
| --- | --- | --- | --- | --- | --- |
| Grant Organization | Address | City | State | Zip | Grant Amount |
| Brighter Bites DC Program Support | 4900 Puerto Rico Avenue, NE | Washington | DC | #### |  $           1,600 |
| Martha's Table | 2375 Elvans Road SE | Washington | DC | #### |  $           1,600 |
| Sussex Community Crisis Housing Services, Inc | 204 E. North Street | Georgetown | DE | #### |  $           3,200 |
| YWCA Delaware Inc. | 100 W. 10th Street, Ste 515 | Wilmington | DE | #### |  $           2,100 |
| Ronald McDonald House of Delaware Inc | 1901 Rockland Road | Wilmington | DE | #### |  $           1,250 |
| Harvest of Hope Food Pantry, Inc. | PO Box 6111 | Americus | GA | #### |  $           3,000 |
| Augusta Dream Center | 3364 Peach Orchard Road | Augusta | GA | #### |  $           3,000 |
| SafeHomes of Augusta | 1238 Interstate Parkway | Augusta | GA | #### |  $           1,500 |
| Snack in a Backpack, Inc | 2460 East First Street, C-7 | Blue Ridge | GA | #### |  $           3,000 |
| St. Vincent de Paul, Christ Redeemer Conference | 991 Kilough Church Rd. | Dawsonville | GA | #### |  $           2,500 |
| Georgia Mountain Community Food Bank | PO Box 233 | Gainesville | GA | #### |  $           2,500 |
| Combat Boots 2 The Boardroom Inc. | 73 Calendon Ct. | Richmond Hill | GA | #### |  $           2,500 |
| YMCA of Rome & Floyd County | 810 E. 2nd Ave | Rome | GA | #### |  $           4,000 |
| Economic Opportunity Authority for Savannah-Chatham County, Inc | 618 Anderson St, | Savannah | GA | #### |  $           3,000 |
| Laurel Advocacy & Referral Services, Inc. | 311 Laurel Ave | Laurel | MD | #### |  $           3,000 |
| Salisbury Urban Ministries | PO Box 1792 (326 Barclay Street) | Salisbury | MD | #### |  $           3,500 |
| Bethel Stand For Life Outreach Ministries | 6101 Harley Ln. | Temple Hills | MD | #### |  $           2,500 |
| Reaching the World | 7982 Penn Randall Place, Unit B | Upper Marlboro | MD | #### |  $           3,200 |
| Asheville Buncombe Community Christian Ministry | 24 Cumberland Ave | Asheville | NC | #### |  $           2,000 |
| Haywood Street Congregation | PO Box 2982 | Asheville | NC | #### |  $           3,000 |
| The Salvation Army of Asheville & Buncombe County | 204 Haywood Street | Asheville | NC | #### |  $           4,000 |
| Children's Hope Alliance | PO Box 1 | Barium Springs | NC | #### |  $           2,500 |
| WAMY Community Action, Inc | 225 Birch Street, Suite 2 | Boone | NC | #### |  $           3,000 |
| Chapel Hill-Carrboro Public School Foundation | PO Box 877 | Carrboro | NC | #### |  $           2,500 |
| TABLE, Inc. | 209 E. Main St | Carrboro | NC | #### |  $           3,500 |
| Living Word Church | 6374 Chadbourn Highway | Chadbourn | NC | #### |  $           3,000 |
| Safe Alliance-Clyde & Ethel Dickson Domestic Violence Shelter | 601 E. Fifth Street, Suite 400 | Charlotte | NC | #### |  $           2,000 |
| Cherryville Area Ministries | 212 N. Mountain St | Cherryville | NC | #### |  $           2,000 |
| Cooleemee Community Food Pantry | PO Box 632 | Cooleemee | NC | #### |  $           2,500 |
| Project Santa, Inc. | PO Box 175 | Denton | NC | #### |  $           3,000 |
| SEEDS | 706 Gilbert St. | Durham | NC | #### |  $           2,400 |
| Durham Technical Community College | 1637 E. Lawson Street | Durham | NC | #### |  $           3,000 |
| The Salvation Army of Elizabeth City, NC | 602 N. Hughes Blvd/P.O. Box 1967 | Elizabeth City | NC | #### |  $           3,800 |
| The Salvation Army of Fayetteville, NC | 220 East Russell Street | Fayetteville | NC | #### |  $           2,750 |
| Better Health | 1422 Bragg  Blvd. | Fayetteville | NC | #### |  $           2,750 |
| Calvary Episcopal Church Food Pantry, Inc. | PO Box 187, 2840 Hendersonville Rd | Fletcher | NC | #### |  $           3,000 |
| The Salvation Army of Goldsboro NC | 610 N. William Street | Goldsboro | NC | #### |  $           2,750 |
| JOY Soup Kitchen | 700 Albemarle Ave | Greenville | NC | #### |  $           3,250 |
| Interfaith Assistance Ministry | PO Box 2562 (310 Freeman St.) | Hendersonville | NC | #### |  $           3,500 |
| The Salvation Army of Hendersonville, NC | 239 Third Avenue, East | Hendersonville | NC | #### |  $           3,000 |
| Greater Hickory Cooperative Christian Ministry | 31 1st Ave. SE | Hickory | NC | #### |  $           4,000 |
| The Salvation Army | 750 3rd Ave Pl Se | Hickory | NC | #### |  $           3,000 |
| United Way of Greater High Point | 815 Phillips Avenue | High Point | NC | #### |  $           3,000 |
| Bags of Hope | 16503 Segars Lane | Huntersville | NC | #### |  $           4,000 |
| Common Heart | 116 Business Park Drive, Suite A | Indian Trail | NC | #### |  $           4,000 |
| The Salvation Army of Jones and Onslow County NC | 461 Center Street | Jacksonville | NC | #### |  $           2,750 |
| Ashe Food Pantry, Inc. | PO Box 705, 115 Colvard Street | Jefferson | NC | #### |  $           3,500 |
| Big Elm Retirement Center Inc. dba Big Elm Ministries | 905 McKnight St | Kannapolis | NC | #### |  $           3,000 |
| King Outreach Ministry | PO Box 1450 | King | NC | #### |  $              500 |
| The Salvation Army of Kinston NC | 2110 N. Queen Street | Kinston | NC | #### |  $           2,750 |
| Restoring Hope Center, Inc. | P.O.Box 1497 / 507 Warren Avenue | Laurinburg | NC | #### |  $           5,000 |
| J. Smith Young YMCA | 119 West 3rd Avenue | Lexington | NC | #### |  $           2,500 |
| United Way of Robeson County | 308 E. 5th Street, P.O. Box 2652 | Lumberton | NC | #### |  $           2,500 |
| UNC Health Southeastern | 300 West 27th Street | Lumberton | NC | #### |  $           1,500 |
| Mars Hill Baptist – Spring Creek Nutrition | PO Box 218 | Mars Hill | NC | #### |  $           2,500 |
| A Storehouse for Jesus | 675 East Lexington Road | Mocksville | NC | #### |  $           3,500 |
| Union County Community Shelter | 160 Meadow St | Monroe | NC | #### |  $           3,500 |
| The Salvation Army of Carteret County | 2800 Bridges Street | Morehead City | NC | #### |  $           2,750 |
| The Salvation Army of New Bern NC | 1402 Rhem Avenue | New Bern | NC | #### |  $           2,750 |
| Reviving Lives Ministries Inc. | PO Box 98, 802 Broad St. | New Bern | NC | #### |  $           1,500 |
| The Corner Table | 122 N Main Ave | Newton | NC | #### |  $           2,000 |
| Good News International Ministries | 2176-D US-70 Alt A | Pine Level | NC | #### |  $           2,000 |
| Families Together | PO Box 14395 | Raleigh | NC | #### |  $           3,000 |
| The Family Violence Prevention Center, Inc., dba InterAct | 1012 Oberlin Road, Suite 100 | Raleigh | NC | #### |  $           3,000 |
| Jewish Federation of Raleigh-Cary, dba Raleigh-Cary Jewish Family | 8210 Creedmoor Road, Suite 104 | Raleigh | NC | #### |  $           2,000 |
| The Salvation Army of Rocky Mount NC | 1000 Hunter Hill Road | Rocky Mount | NC | #### |  $           2,750 |
| Enlighten The World Ministries | PO Box 231 | Roseboro | NC | #### |  $           2,500 |
| Meals on Wheels of Rowan | PO Box 1914 | Salisbury | NC | #### |  $           4,000 |
| One Love Community Programs, Inc. | 121 West Council Street | Salisbury | NC | #### |  $           2,000 |
| The Salvation Army of Shelby, NC | 305 North Lafayette Street | Shelby | NC | #### |  $           3,000 |
| Salem United Methodist Church | 785 McDonald Street | Simpson | NC | #### |  $           1,800 |
| Tri-Area Ministry Food Pantry | 149 E Holding Ave | Wake Forest | NC | #### |  $           3,000 |
| The Salvation Army of Washington NC | 112 East 7th Avenue | Washington | NC | #### |  $           2,750 |
| Haywood Pathways Center, Inc. | 179 Hemlock St | Waynesville | NC | #### |  $           2,500 |
| The Salvation Army of Waynesville, NC | 290 Pigeon Street | Waynesville | NC | #### |  $           5,000 |
| NourishNC | PO Box 3235 | Wilmington | NC | #### |  $           2,000 |
| The Salvation Army of Cape Fear NC | 820 N. Second Street | Wilmington | NC | #### |  $           2,750 |
| Wesley Shelter, Inc. | PO Box 1426 | Wilson | NC | #### |  $           2,500 |
| Wingate University | 315 E Wilson St | Wingate | NC | #### |  $           2,000 |
| Crisis Control Ministry, Inc. | 200 East 10th Street | Winston-Salem | NC | #### |  $           3,000 |
| Adams Rescue Mission | 2515 York Road | Gettysburg | PA | #### |  $           2,500 |
| Meals on Wheels – Anderson | PO Box 285 | Anderson | SC | #### |  $           4,000 |
| Anderson Interfaith Ministries | 1202 South Murray Ave. | Anderson | SC | #### |  $           3,500 |
| The Salvation Army of Anderson, SC | 112 Tolly Street | Anderson | SC | #### |  $           3,000 |
| United Way of The Lowcountry | 1277 Ribaut Rd | Beaufort | SC | #### |  $           2,000 |
| Love House Learning Academy | 423 Parris Island Gateway | Beaufort | SC | #### |  $           2,500 |
| The Church of the Cross Food Bank | PO Box 278 | Bluffton | SC | #### |  $           2,000 |
| Family Promise of Beaufort County | 181 Bluffton Rd., D101 | Bluffton | SC | #### |  $           1,500 |
| Bluffton Self Help | 39 Sheridan Park Circle, Suite 10 | Bluffton | SC | #### |  $           2,500 |
| Charleston Area Senior Citizens | 259 Meeting Street | Charleston | SC | #### |  $           4,485 |
| One80 Place | PO Box 20038 | Charleston | SC | #### |  $           2,000 |
| Jewish Family Services of Greater Charleston | 176 Croghan Spur, Suite 100 | Charleston | SC | #### |  $           3,500 |
| Ambasadores on the move outreach group | 2326 Carving Trail | Columbia | SC | #### |  $           1,500 |
| Harvest Hope Food Bank | 2020 Shop Road | Columbia | SC | #### |  $        15,000 |
| Senior Resources, Inc. | 2817 Millwood Ave. | Columbia | SC | #### |  $           3,000 |
| Project Restoring Hope | 290 Dunn Shortcutt Rd | Conway | SC | #### |  $           3,000 |
| Fort Lawn Community Center | 5554 Main St. | Fort Lawn | SC | #### |  $           2,500 |
| The Salvation Army of Gaffney, SC | 601 Colonial Avenue | Gaffney | SC | #### |  $           1,500 |
| GRASP | 802 Dearborn Street (PO Box 424) | Great Falls | SC | #### |  $           1,500 |
| Meals on Wheels of Greenville | 15 Oregon Street | Greenville | SC | #### |  $           2,000 |
| Faith Home Christian Recovery | PO Box 39 | Greenwood | SC | #### |  $           1,500 |
| Caring and Sharing Inc | PO BOX 910 | Hemingway | SC | #### |  $           4,000 |
| Our Lady of Mercy Community Outreach Services | PO Box 607 | Johns Island | SC | #### |  $           1,500 |
| East Cooper Meals on Wheels | PO Box 583 | Mt. Pleasant | SC | #### |  $           3,000 |
| Humanities Foundation | 474 Wando Park Blvd., Suite 102 | Mt. Pleasant | SC | #### |  $           2,000 |
| East Cooper Community Outreach | 1145 Six Mile Road | Mt. Pleasant | SC | #### |  $           2,500 |
| Community Kitchen of Myrtle Beach | 1411 Mr. Joe White Avenue, P.O. Box 563 | Myrtle Beach | SC | #### |  $           2,500 |
| Helping Hand of Myrtle Beach, Inc | PO Box 2886 / 1411 Mr. Joe White Avenue, Unit B | Myrtle Beach | SC | #### |  $           3,000 |
| Pilgrims' Inn | 236 W. Main St. | Rock Hill | SC | #### |  $           2,500 |
| Children's Attention Home, Inc. | PO Box 2912 | Rock Hill | SC | #### |  $           2,000 |
| Golden Corner Food Pantry | 635 Business Park Dr. | Seneca | SC | #### |  $           2,000 |
| Lab's Helping Hands | 1833 Holman Rd. | Sumter | SC | #### |  $           4,000 |
| First Baptist Community Improvement Corporation | 219 S. Washington St | Sumter | SC | #### |  $           1,500 |
| Boys & Girls Clubs of the Tennessee Valley | 967 Irwin Street | Knoxville | TN | #### |  $           3,000 |
| The Good Samaritan Center of Loudon County | 119 A St. | Lenoir City | TN | #### |  $           2,000 |
| Johnson County Senior Center | 128 College Street | Mountain City | TN | #### |  $           3,500 |
| Girls Inc. of Bristol | 613 Highland Ave | Bristol | VA | #### |  $           2,000 |
| Western Fairfax Christian Ministries | 4511 Daly Drive, Suite J | Chantilly | VA | #### |  $           3,700 |
| Montgomery County Christmas Store | PO Box 6154 | Christiansburg | VA | #### |  $           3,100 |
| God's Storehouse, Inc. | 750 Memorial Drive | Danville | VA | #### |  $           3,100 |
| Heritage Church | PO Box 1565 | Dublin | VA | #### |  $           3,000 |
| GoochlandCares | 2999 River Road West | Goochland | VA | #### |  $           2,600 |
| Antioch Improvement Ministries, Inc. | 1553 Old Buckroe Road | Hampton | VA | #### |  $           2,600 |
| Hampton Baptist Church, SAME – So All May Eat | 40 Kings Way | Hampton | VA | #### |  $           3,300 |
| Virginia Peninsula Foodbank | 2401 Aluminum Avenue | Hampton | VA | #### |  $           3,000 |
| Campus Kitchen at Washington and Lee University | 204 W Washington St. | Lexington | VA | #### |  $           1,500 |
| Rockbridge Area Relief Association (RARA) | PO Box 640 • 350 Spotswood Drive | Lexington | VA | #### |  $           3,500 |
| Lynchburg Daily Bread | 721 Clay St. | Lynchburg | VA | #### |  $           3,300 |
| Park View Community Mission Inc. | 2420 Memorial Avenue | Lynchburg | VA | #### |  $           3,000 |
| United Way of Central Virginia | 1010 Miller Park Square | Lynchburg | VA | #### |  $           3,000 |
| Hands Across Mathews Interfaith Council, Inc. | PO Box 1303 | Mathews | VA | #### |  $           3,000 |
| ForKids, inc. | 4200 Colley Avenue, Suite A | Norfolk | VA | #### |  $           2,700 |
| Village Family | 3120 South Stonebridge Drive | Norfolk | VA | #### |  $           3,000 |
| Downtown Churches United, Inc. | 827 Commerce Street | Petersburg | VA | #### |  $           3,700 |
| Child & Family Services of Eastern Virginia, Inc. dba The Up Center | 1805 Airline Blvd | Portsmouth | VA | #### |  $           2,500 |
| Radford City Schools Partners for Excellence Program | PO Box 355 | Radford | VA | #### |  $           2,000 |
| Radford-Fairlawn Daily Bread Inc. | 501 Second Street, Lower Level | Radford | VA | #### |  $           3,000 |
| Cultural Arts for Excellence | 1707 Cove Road | Roanoke | VA | #### |  $           2,500 |
| Kids Soar | 305 Mountain Ave SW | Roanoke | VA | #### |  $           3,000 |
| FISH, Inc. | 312 Waller Mill Rd, Rm 800 | Williamsburg | VA | #### |  $           2,500 |
| Neighbors On Wheels (N.O.W.) | PO Box 446 (1501 Robert C. Byrd Dr.) | Crab Orchard | WV | #### |  $           2,500 |
| Community Networks, Inc. | PO Box 3064 | Martinsburg | WV | #### |  $           2,600 |
---
Food Lion