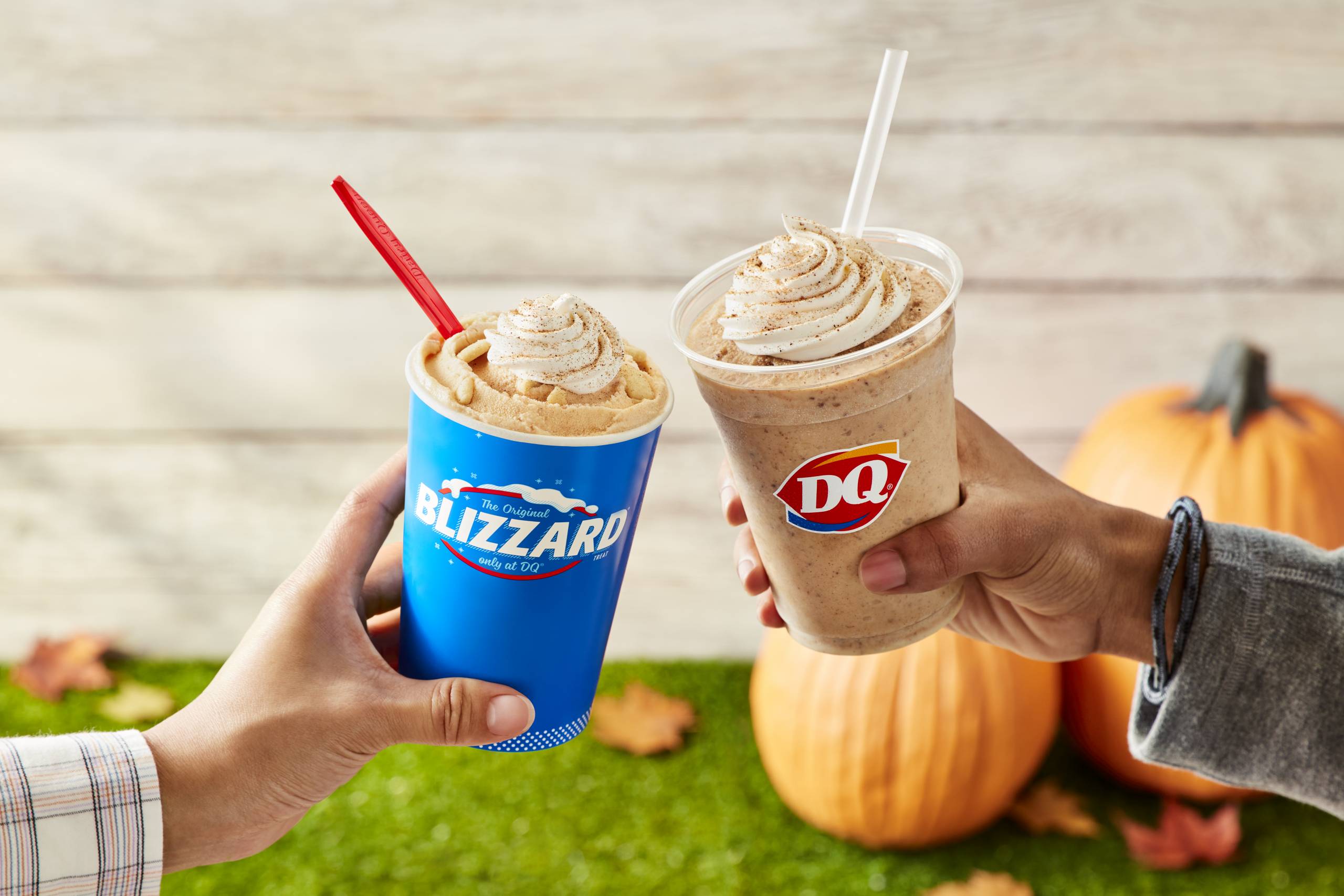 Dairy Queen has announced the return of fall favorites Pumpkin Pie Blizzard and Pumpkin Cookie Butter Shake at the end of this month.
As summer simmers down and we begin to dream of fall flavors, the DQ® brand is sweetening the seasonal transition with two tasty fall-forward treats. DQ restaurants are bringing back The Pumpkin Pie Blizzard® Treat and Pumpkin Cookie Butter Shake starting August 30, at participating DQ locations nationwide, for a limited time only.
The Pumpkin Pie Blizzard Treat returns with a sweet combination of real pumpkin pie pieces and creamy vanilla soft serve, crowned with whipped topping and a sprinkle of nutmeg for the ultimate autumn taste experience.
The pumpkin fun doesn't end there! The Pumpkin Cookie Butter Shake unites two fall flavor MVPs – pumpkin and cookie butter – into one sweet treat to create fall's new obsession in shake form. The shake combines pumpkin puree, cookie butter made from ground cinnamon spice cookies, DQ's signature vanilla soft serve and milk, topped with whipped topping and ground nutmeg for a treat worth falling for.
---