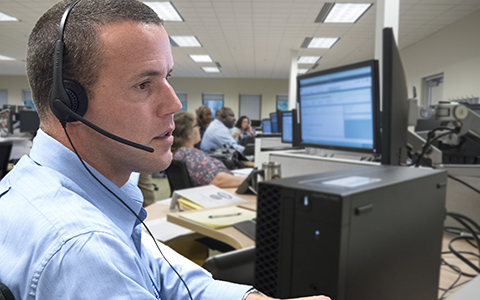 The U.S. Department of Labor's Veterans' Employment & Training Services (VETS) recently announced a Transition Assistance Program (TAP) contract to provide employment-related transition services, such as classroom instruction, personalized career transition assistance and apprenticeship placement services to approximately 200,000 transitioning service members annually at military installations worldwide.
"Service members transitioning into the civilian workforce deserve resources that will facilitate meaningful employment with family sustaining wages," said Veterans' Employment & Training Services Acting Assistant Secretary, Sam Shellenberger. "We are excited as this contract will increase VETS' capability to provide high-quality employment assistance to service members as they move onto the next chapter of their lives."
The award to SERCO, Inc. is part of VETS' efforts to fulfill the requirements of the National Defense Authorization Act of 2019 by providing for the instruction of a mandatory employment workshop and two elective employment-related workshops. The one-day mandatory employment workshop will be designed for all transitioning service members and will provide career exploration and the fundamentals to a successful transition from the military into a civilian career.
For transitioning service members who plan to transition directly into the workforce upon separation, VETS will provide two other elective employment-related workshops. A two-day employment workshop with in-class exercises will focus transitioning service members on the steps required to successfully transition into a civilian career. Another two-day workshop is designed for service members who seek "earn and learn" apprenticeships programs as well as other paths to attain industry-recognized credentials that do not require a bachelor's degree.  Additionally, at eight U.S. military installations, VETS will pilot an apprenticeship placement program to directly connect transitioning service members with employers that offer apprenticeship programs. The program will identify, track and increase the number of service members hired into an apprenticeship program prior to separation from the military. 
In a recent survey of transitioning service members, 49% of respondents struggled to translate their military skills to civilian job requirements. To address this concern, VETS will contract employment counselors to also provide a range of services beyond the classroom, including resume assistance and career guidance.
VETS' mission is to prepare America's veterans, service members and their spouses, for meaningful careers, provide them with employment resources and expertise, protect their employment rights and promote their employment opportunities.
The mission of the Department of Labor is to foster, promote, and develop the welfare of the wage earners, job seekers, and retirees of the United States; improve working conditions; advance opportunities for profitable employment; and assure work-related benefits and rights.